Medicine Hat Obituaries
1952 ~ Darcy Schuler ~ 2022
Darcy Schuler of Medicine Hat, passed away on Friday, May 13th, 2022 at the age of 69 years. Darcy leaves behind to cherish his memory his son, Ben Schuler; Ben's mom and Darcy's best friend, Penny Yake; Ben's sister, Jessie Yake-Slater; Darcy's sister, Torchie (Don) Moore; niece, Tracy and her family; and nephew, Trent and his family. He is predeceased by his parents, Benjamin and Mildred Schuler. At Darcy's request there will be no funeral service. Memorial gifts in Darcy's name may be made to The Lung Association Alberta/NWT Division, P.O. Box 4700 Station South, Edmonton, Alberta T6E 9Z9. Condolences may be sent to condolences@saamis.com subject heading Darcy Schuler. Funeral arrangements by

August 18th, 1948 ~ Gordon William Seitz ~ May 10th, 2022
Survived by his best friend, "Chev Bird"; wife, June; and son, Kelly (Trena). By Gord's request, no Funeral Service will be held. Gord will be lovingly missed by all of his family and friends. Memorial gifts in Gord's name can be made to S.P.C.A., 55 Southview Drive SW, Medicine Hat, Alberta, T1A 8E8. Condolences may be sent to condolences@saamis.com subject heading Gordon Seitz. Funeral arrangements are entrusted to

1988 ~ Benjamin Jeremy Stigter ~ 20222
With great sadness, the family of Benjamin Stigter announces his passing at the age of 33 years. We cherish the many beautiful times we had together with him and will always remember him as our beloved son, brother, and friend. Condolences may be sent to condolences@saamis.com subject heading Benjamin Stigter. "Come to Me, all you who are weary and burdened, and I will give you rest." Matthew 11:28
Funeral arrangements by

1960 ~ Shandee Manship ~ 2022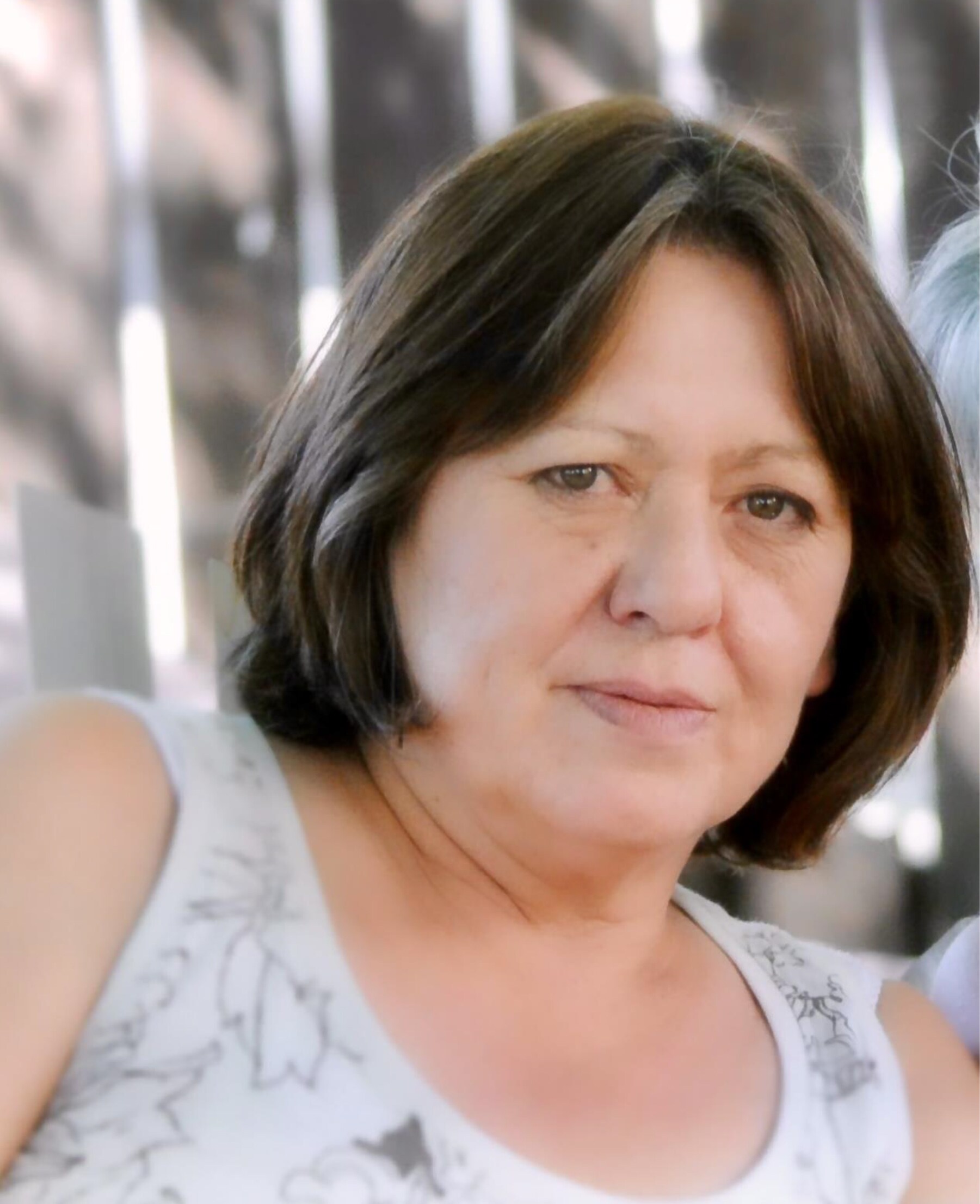 Shandee Manship (nee Nabess) passed away on Sunday, May 8th at the age of 62 years at the Medicine Hat Hospital. She will be deeply missed by her loving husband of 34 years, Ken Gemmell; daughter, Tanya Manship and her child, Kay; daughter, Nicole (Jeremy) Hall and their children, Jesse (Sam), Fayth, Josh, Max, and Beau; stepdaughter, Nicole Gemmell and her children, McKenzie, Mya, and Megan; stepson, Dustin Gemmell and his children, Dafydd, Atley, and Dayton. Brothers and sisters, Darrell, Candace, Derek, Gayton (Yvonne), Dayton, Rocky (Sharon), and Tamara; as well as numerous nieces and nephews. Shandee was predeceased by her parents, Olive and Andy Nabess. Shandee Nabess was born in The Pas, Manitoba to Andy and Olive (O'Neil) Nabess. She was one of 8 children. She met her life partner, Ken Gemmell, in Calgary and they both called Medicine Hat their home for the last 28 years until her passing. Shandee was a proud Métis who believed in equality for all. She was an advocate and a voice for those who needed one. She was a skilled photographer and loved to cook and refinish furniture. She had a good sense of humor and loved watching her grandchildren grow. She liked to listen to music and loved her two cats, Snuffy and Jigger. As per the request of Shandee, there will be no formal Funeral Service. Condolences may be sent through www.saamis.com or to condolences@saamis.com subject heading Shandee Manship. Funeral arrangements are entrusted to

1950 ~ Wanda Lillian Jane Carlson (Hinrup) ~ 2022
Wanda Carlson of Medicine Hat passed away on Tuesday, May 3rd, 2022 at the age of 72 years. The Funeral Service was held on Sunday, May 15th, 2022 at SAAMIS MEMORIAL FUNERAL CHAPEL, 1 Dunmore Road SE Medicine Hat, AB T1A 1Z5. Condolences may be sent through www.saamis.com or to condolences@saamis.com subject heading Wanda Carlson. Funeral arrangements entrusted to

1938 ~ John Sidlick ~ 2022
John Sidlick of Medicine Hat, passed away on Saturday, May 7th, 2022 at the age of 83 years. The Funeral Service was held yesterday at Westminster United Church, 101 - 6th Street SE, MEDICINE HAT, AB T1A 1G7. Condolences may be sent through www.saamis.com or to condolences@saamis.com subject heading John Sidlick. Funeral arrangements entrusted to

1947 ~ Ronald 'Ron' Clay ~ 2022
Ronald Clay passed away on Saturday, April 30th, 2022 at the age of 74 years with family by his side. He will be lovingly missed by his family. A funeral service will take place at a later date in Fairlight, SK. Donations in Ron's name can be made to Canadian Cancer Society, 325 Manning Road NE, Calgary, AB T2E 2P5. Condolences may be sent to condolences@saamis.com subject heading Ronald Clay. Funeral arrangements are entrusted to

1935 ~ Werner Hermann ~ 2022
Werner Hermann of Medicine Hat, passed away on Saturday, April 30th, 2022 at the age of 86 years. Those wishing to pay their respects may do so at SAAMIS MEMORIAL FUNERAL CHAPEL, 1 Dunmore Road SE, Medicine Hat, AB T1A 1Z5 on Wednesday & Thursday, May 4th & 5th , 2022 from 7:00 pm to 9:00 pm. The Graveside Service will be held at Hillside Cemetery, Gershaw Dr SW & 10 Ave SW MEDICINE HAT, AB on Friday, May 6th, 2022 at 12:00 pm with Pastor Shane Hein officiating. Condolences may be sent to condolences@saamis.com subject heading Werner Hermann. Funeral arrangements completed by

1966 ~ Tina Holland ~ 2022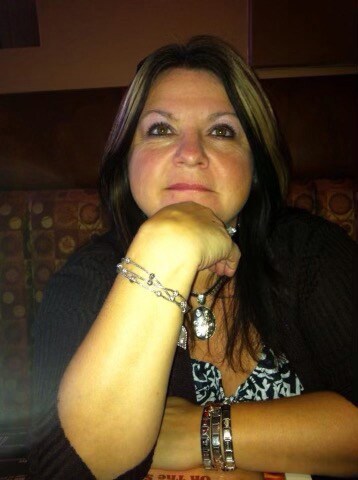 Tina Louise Holland passed away suddenly in Medicine Hat, Alberta on April 28th, 2022 at the age of 55 years. She is survived by her loving husband of 12 years, Rodney Wayne Holland; her son, Neil Fargo (Cassie Hackett); daughter, Connie Holland; stepchildren, Seth Miller (Jaymi Miller), Tammy Adams (Riley) and Andrea Holland (Mark). She will also be lovingly remembered by her grandchildren, Brooklyn, Raylee, Rowan, Mady, Aleya, Austin, Kayden, Evan, Lucas, Miana and Owen. Tina was predeceased by her mother, Janet Kozack; cousin, Corey Daly; her brother, David Ledoux; as well as her uncle, John Kozack. Tina was well known for her big heart and her unconditional love for her family. The way her eyes lit up with so much pride, her smile so welcoming and warm. Her family was everything to her. Tina would spend most mornings enjoying the sunshine, having her coffee and listening to the birds on the back deck. Evenings were saved for close friends, co-workers, drinks and plenty of laughs with classic music. Tina loved to sing and dance; her voice and dance moves are few of the many things no one will forget. She was always ready for a good time – a true entertainer. Her laugh and her big hugs will always be dearly missed by all. Along with her lectures, glares, her always having to speak her opinion, and the back of the head slaps which no one ever seen coming. Her legacy will live on through her grandchildren whom she loved and admired. We cannot thank everyone enough for all of the love and support displayed in celebrating Tina in a way that she would want to be remembered. Those wishing to pay their respects may do so at SAAMIS MEMORIAL FUNERAL CHAPEL, 1 Dunmore Road SE, Medicine Hat, AB T1A 1Z5 on Thursday, May 5th, 2022 from 7:00 pm to 9:00 pm. The Memorial Service will be held at Saamis Memorial Funeral Chapel, 1 Dunmore Road SE, Medicine Hat, AB T1A 1Z5, on Friday, May 6th, 2022 at 1:00 pm with Captain Ron McDonald officiating. Memorial gifts in Tina 's memory may be made to the Alberta Heart & Stroke Foundation, PO Box 460 STN K, Toronto, ON M4P 9Z9. Condolences may be sent through www.saamis.com or to condolences@saamis.com subject heading Tina Holland. Funeral arrangements are entrusted to

1936 ~ Tibor "Ted" Lemperger ~ 2022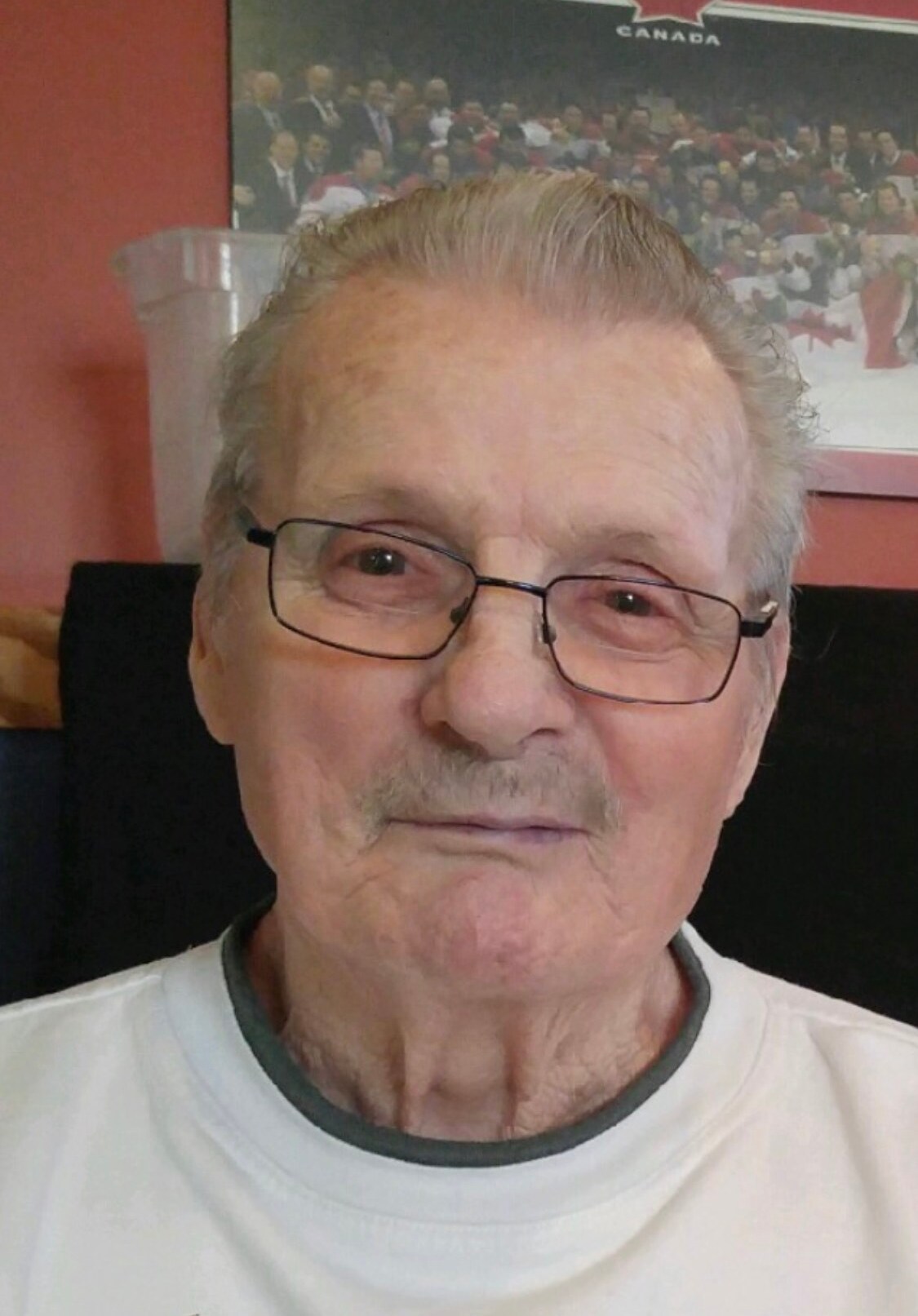 It is with a heavy heart that we announce the passing of our husband, father, and grandfather, Ted Lemperger, on April 24, 2022. Ted leaves behind his beloved wife, Gladys Lemperger of Medicine Hat, AB. His children, Ted Lemperger (Kathy), Eric Kolbe, Teresa Bailey, and Ilonka Lemperger. He will be greatly missed by his grandchildren, Emma Bernhardt, Shane Lemperger, Samantha Lemperger, Kiana Bailey, and Eden Lemperger. Ted was born in Budapest, Hungary on September 18, 1936. He immigrated to Canada in 1956 where he first made his way to Saskatoon, SK for a short period of time before settling in Toronto, ON where he had his son, Ted, and began his lifelong career as a painter. His life later led him to Edson, AB where he met his wife of 38 years bringing into his life his step children, Eric and Teresa. Ted and Gladys gave birth to Ilonka Lemperger in 1986. Ted loved his garden and spent many hours in the yard and greenhouse tending to his vegetables and flowers. His greenhouse was also where you would find him in the wintertime listening to the radio by the wood stove welcoming anyone in for a beer and visit. Ted spent his last years at River Ridge Care Home, where he enjoyed watching his Toronto Maple Leafs, eating cinnamon buns, and wrapping both staff and his family around his finger with his crooked smile, wittiness, and heart of gold. "As I've grown up you've grown to be my best friend". Love always, Teresa. There will be no funeral service. Condolences for the family may be sent to www.saamis.com or to condolences@saamis.com subject heading Ted Lemperger. Funeral arrangements are entrusted to

1968 ~ Dwayne Jans ~ 2022
Dwayne Jans passed away peacefully in Heritage House Care Centre in Stettler, AB, after a recent illness, at the age of 54 years. He is lovingly remembered by his beloved wife, Karen and her children, Glen, Daniel, and Lilly; his mother, Irene Jans; brothers, Leslie and Darwin (Maxine); niece, Charlene (Marco); as well as nephews, Wade (Melanie), Trevor (Nicole), and Monty (Gail) and their son, Jayden. Dwayne was predeceased by his father, Richard and his brother, Randy. The Graveside Memorial Service will be held at SAAMIS PRAIRIE VEIW CEMETERY, 5160 Gershaw Drive SW , MEDICINE HAT, AB, on Tuesday, May 3rd, 2022 at 2:00 pm with Pastor Roland Weisbrot officiating. Condolences may be sent through www.saamis.com or to condolences@saamis.com subject heading Dwayne Jans. Funeral arrangements are entrusted to

1950 ~ Murray Rae ~ 2022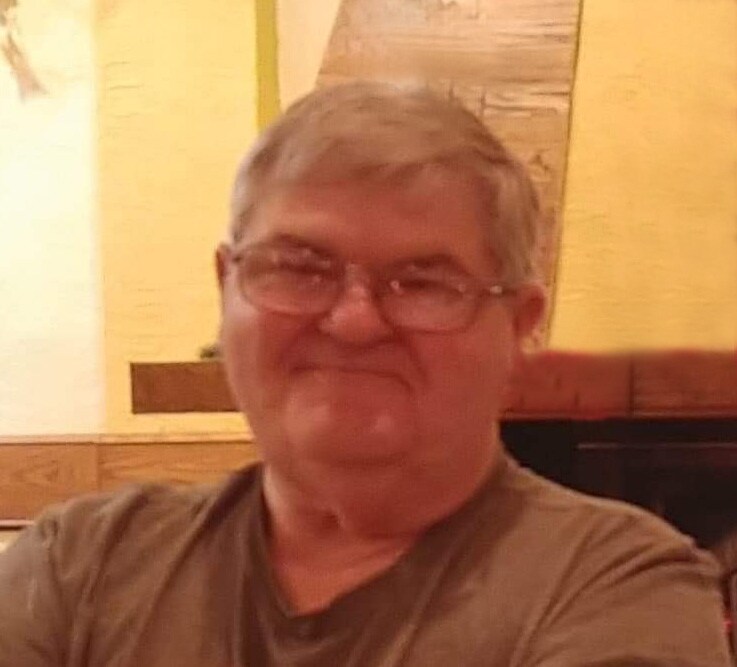 Murray Rae of Medicine Hat, passed away on Saturday, April 23rd, 2022 at the age of 71 years. Murray leaves to cherish his memory his son, Brady; mother, Rose; brother, Ric; sisters, Bobbie, Marilyn (Sue), Pat (Doug), Kelly (Larry); six nephews, two nieces, as well as numerous great nephews, great nieces and cousins. Murray was predeceased by his father, Robert Rae. There will be a private funeral Service held on Friday. Memorial gifts in Murray 's memory may be made to Alberta Pound and Rescue Centre (APARC), 1002 South Railway Street SE, Medicine Hat, AB T1A 2W2 . Condolences may be sent through www.saamis.com or to condolences@saamis.com subject heading Murray Rae. Funeral arrangements are entrusted to

1930 ~ Catherena Walchuk ~ 2022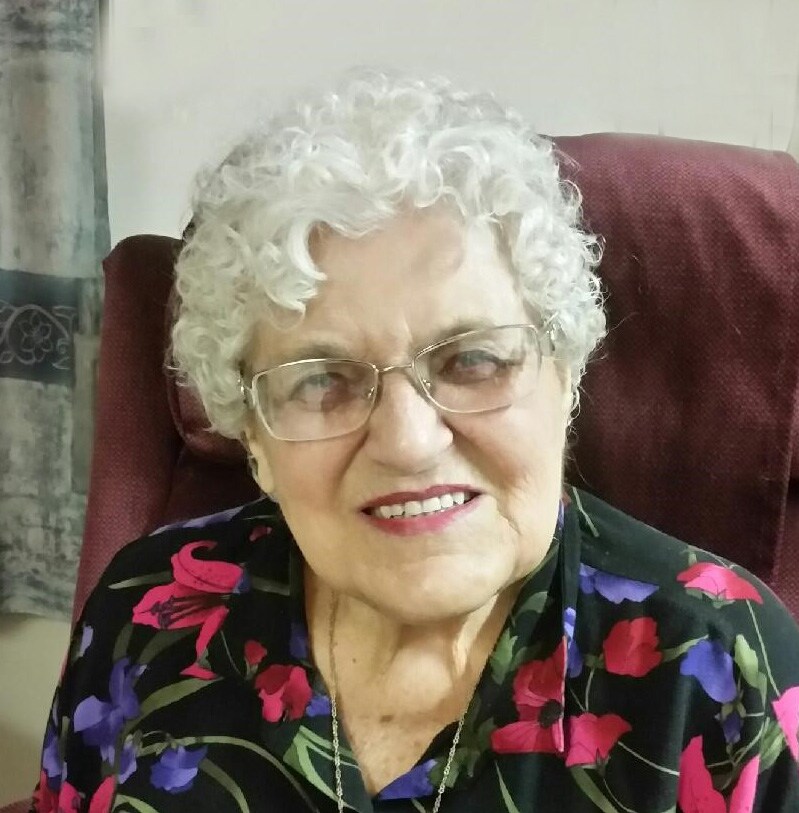 Catherena "Kay" Walchuk of Medicine Hat, passed away on Sunday, April 17th, 2022 at the age of 92 years. Kay leaves to cherish her memory her children, Dan (Marlene) Walchuk, Karen Walchuk, Viona (Merle) Krause, and John Walchuk; grandchildren, Carrie (Roman) Affolter and their daughter, Amelia, Brent (Stephanie) Walchuk and their son, Emery; Chris Sanders and his children, Amara and Aries; Nicole (Shane) Herlihy and their children, Avey Kay and Kea; Amber (Phil) Stark; Brandon (Traci) Krause and their children, Colt and Sadie Kay; Tarren (Krysten) Campbell and baby; Mariah Walchuk (Jake Phelan) and their children, Lux and Juniper, Jason Walchuk (Inge Bennie) and Ryan Walchuk; brother, James Gaetz; as well as numerous nieces and nephews. Kay was predeceased by her parents, Frank and Margaret Gaetz; husband, Kenneth Walchuk; sons, Glenn Walchuk, Garry (Lynn) Walchuk and Rodney Walchuk; sister, Lee (Eric) Haussecker; and sister-in-law, Myrna Gaetz. Kay was a loving mother, granny, and great granny. She loved baking and her roses but most of all she loved spending time with her family. There will be a private graveside service held at Hillside Cemetery. Memorial gifts in Kay's memory may be made to the Alberta Heart & Stroke Foundation, PO Box 460 STN K, Toronto, ON M4P 9Z9. Condolences may be sent through www.saamis.com or to condolences@saamis.com subject heading Kay Walchuk. Funeral arrangements are entrusted to

1928 ~ Adam Dillman ~ 2022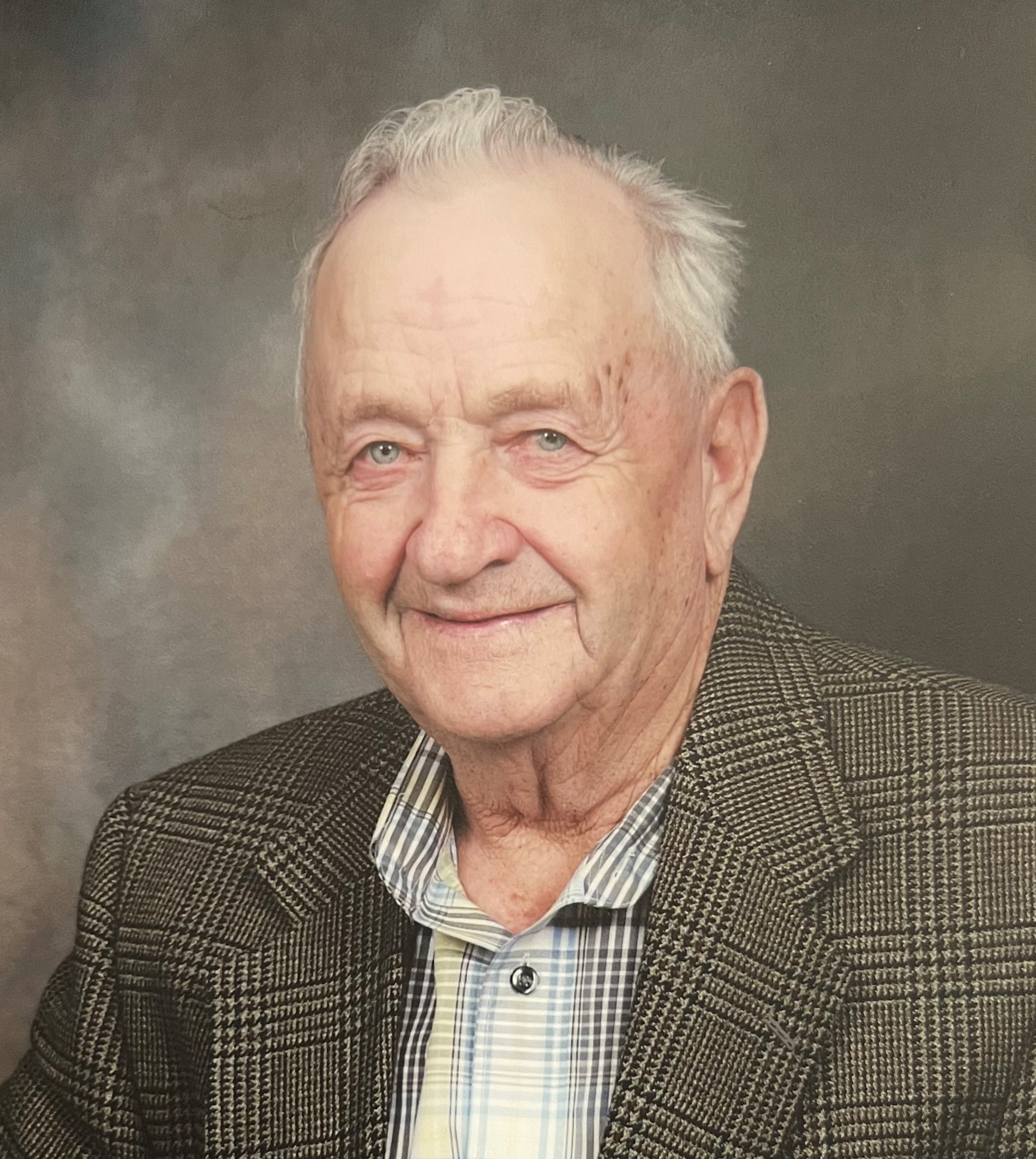 Adam Dillman, beloved husband of the late Marjorie Dillman, passed away on Thursday, April 14th, 2022 at the age of 93 years, with his children Colleen and Arnie at his side. Adam is lovingly remembered by his daughter, Colleen (Kelvin) Lanz; his son, Arnie (Donna) Dillman. He is the cherished grandfather of Kirk (Michelle) Wenzel, Lance (Stephanie) Wenzel, and Austin Dillman. He is the proud great grandfather to Rustin, Archer, Andie and new baby to arrive in August. He has one surviving sibling, Millie Fetch. Adam was predeceased by his parents, Anton and Mary Dillman; sisters, Monica, Rose, Katie, Barbara, and Annie; brothers, Mike, George, Tony and Ralph. On Nov.6, 1928, Adam was born on the family farm to Anton and Mary Dillman, the second last child of 11 children. He remained on that farm until he moved to Medicine Hat in 1995. After his move to Medicine Hat, he returned frequently to the farm to work alongside Arnie and Austin. Adam was a hardworking, quiet man. He had a special place in his heart for his farm animals and pets. He made friends easily due to his good nature and great sense of humour. His loves were his family first and foremost, then farming, auction, garage sales, playing pool and cards with friends. A special thanks to the staff at Chinook Village and Masterpiece Southland Meadows. Visitation, will be held Wednesday, April 20th, 2022 from 10:00 AM to 10:55 AM at Holy Family Parish, 1451 Strachan Rd SE, Medicine Hat AB. A funeral mass will be celebrated on Wednesday April 20th 2022 at 11:00 AM at the same location. Memorial gifts in Adam's memory may be made to the Medicine Hat S.P.C.A. 55 Southwest Drive SW, Medicine Hat, Alberta T1A 8E8. Family and friends are also welcome to participate via livestream by logging on to www.youtube.com and joining the live webcast on Medicine Hat Holy Family Church on the above date at 10:50 am. A virtual guest book is available on the livestream page for those participating remotely. Condolences may be sent to condolences@saamis.com subject heading Adam Dillman. Funeral arrangements by

1930 ~ Clare Nelson ~ 2022
Clare Nelson of Medicine Hat, AB passed away on April 6, 2022 at the age of 91 years. He leaves to cherish his memory his wife of 68 years, Germaine; children, Deborah Ackerman (Darrell), Brian Nelson (Cindy), Brent Nelson (Claire), Lana Waslen (Bob); eight grandchildren; two great grandchildren; brother, Robert Nelson (Yvonne); sister, Patricia Legault (Edward). Clare is predeceased by his parents, Lee and Effie Nelson; brothers, Willard Nelson, Gordon Nelson and Glen Nelson; and grandson, Scott Nelson. There will be no funeral service held at this time. In lieu of flowers donations may be made to Alzheimer Society, 201, 770 – 6th Street SW, Medicine Hat, Alberta, T1A 4J6. Condolences may be sent to condolences@saamis.com subject heading Clare Nelson. Funeral arrangements by

1930 ~ Pat O'Donnell ~ 2022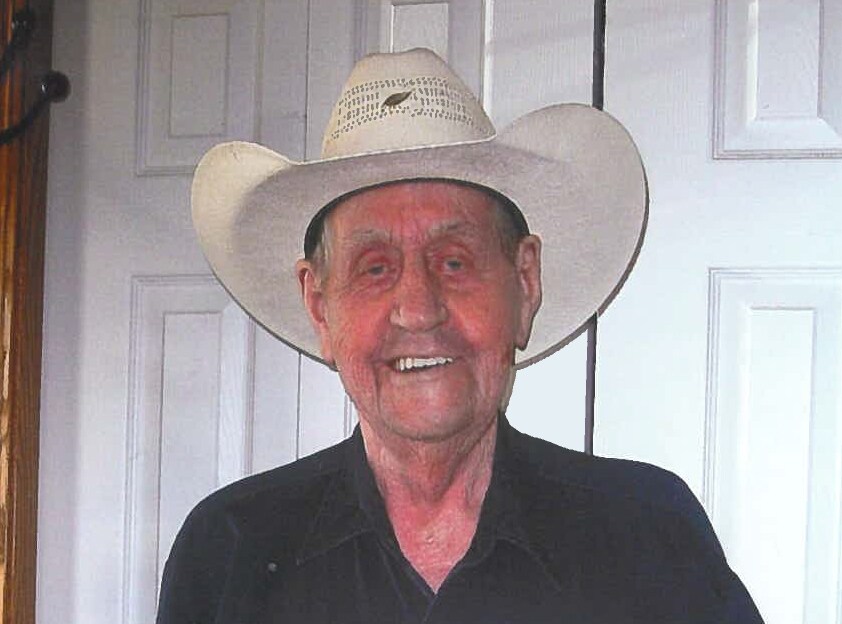 Patrick Joseph O'Donnell of Medicine Hat, passed away on Sunday, April 3rd, 2022 at the age of 92 years. The Funeral Service was held Saturday at Hillside Cemetery . Condolences may be sent through www.saamis.com or to condolences@saamis.com subject heading Patrick O'Donnell. Funeral arrangements entrusted to

1977 ~ Dean Fischer ~ 2022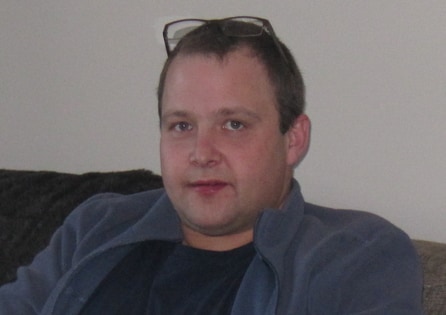 Dean Gary Fischer passed away suddenly at the age of 44 years. He leaves to cherish his memory his daughter, Mya Fischer (Mya's mother, Tamara Urlacker); father, Larry Fischer; sister, Joanne Fischer; as well as numerous friends and cousins. Dean was predeceased by his mother, Shirley Fischer. Dean was born on July 7, 1977 in Calgary, Alberta. He was the second child of Larry and Shirley and grew up in Medicine Hat. As an adult, he lived in Medicine Hat, Moose Jaw, Calgary and on the open road. Dean met Tamara in 2000 and they had their daughter Mya in 2005. Mya was by far his greatest joy in life. Dean was a long haul truck driver and he loved it. He enjoyed socializing and spending time with friends and family (especially with his daughter Mya). He was a one of a kind free spirit. He saw the lighter side of things and was always trying to make people laugh. He will be missed. A private family graveside service will take place at Hillside Cemetery. In lieu of flowers, donations in Dean's name may be made to Fresh Start Recovery Centre, 411 41 Ave NE Calgary, AB T2E 2N4. Condolences may be sent through www.saamis.com or to condolences@saamis.com subject heading Dean Fischer. Funeral arrangements are entrusted to

1939 ~ Fred Ammann ~ 2022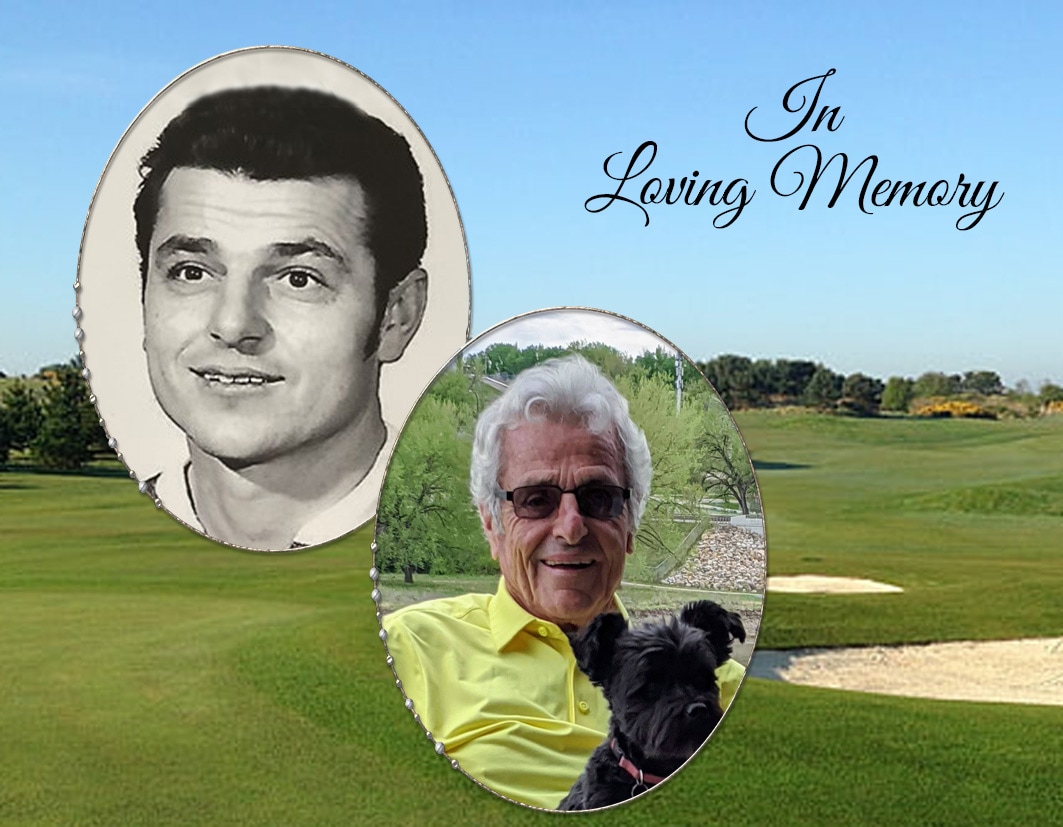 Freddy "Fred" Walter Ammann of Medicine Hat, passed away on Friday, April 1st, 2022 at the age of 82 years. The Funeral Service was held on Thursday at Medicine Hat Exhibition and Stampede Grounds - 2055 - 21st Avenue SE Medicine Hat, AB. Condolences may be sent through www.saamis.com or to condolences@saamis.com subject heading Fred Ammann Ammann. Funeral arrangements entrusted to

1937 -Ludwig John Schmidt (Louis) - 2022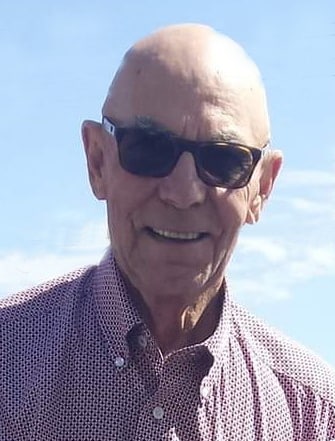 Louis John Schmidt of Bow Island, passed away on Friday, April 1st, 2022 at the age of 84 years. The Funeral Service was held yesterday at the Bow Island Legion Hall. Condolences may be sent through www.saamis.com or to condolences@saamis.com subject heading Louis Schmidt Schmidt. Funeral arrangements entrusted to

1928 ~ Violet Anhorn ~ 2022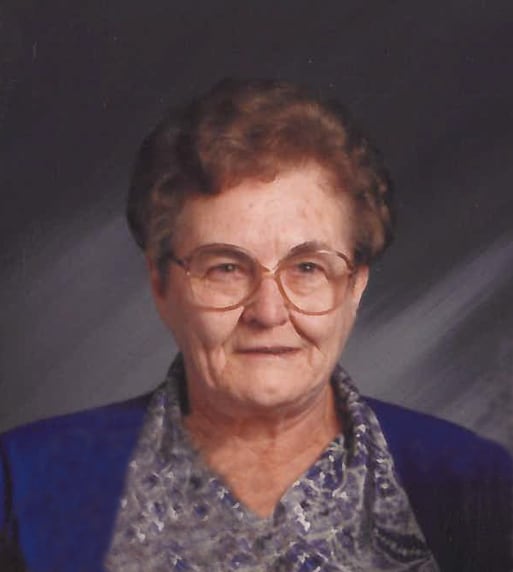 Violet Anhorn of Medicine Hat, passed away on Monday, March 28th, 2022 at the age of 93 years. Violet leaves to cherish her memory her daughter, Julie Anhorn of Coalhurst, AB; brother, Milton (Helen) Gill of British Columbia; grandchild, Kara Melgard of Edmonton; three nieces; and six nephews. Violet was predeceased by her parents, August and Emma Gill; daughter, Iona Melgard; sister, Ida Heeg; and nephew, Larry Heeg. Violet was born on May 6th, 1928 on a farm near Leader, SK. She was raised and attended school in Leader. Violet spent several years farming in the Leader area and working in Oyen. When Violet settled in Medicine Hat, she worked at the Medicine Hat Regional Hospital until her retirement. Violet enjoyed puzzling, word search, gardening, cooking, and canning. A private family Graveside is taking place on Friday, April 1st, 2022 at 1:30 p.m. Family and friends are welcome to participate via livestream by logging on to www.saamis.com and joining the live webcast on Violet's memorial page on the above date at 1:25 p.m. A virtual guest book is available on the livestream page for those participating remotely. Condolences may be sent through www.saamis.com or to condolences@saamis.com subject heading Violet Anhorn. Funeral arrangements are entrusted to

1932 ~ Joan Widmer ~ 2022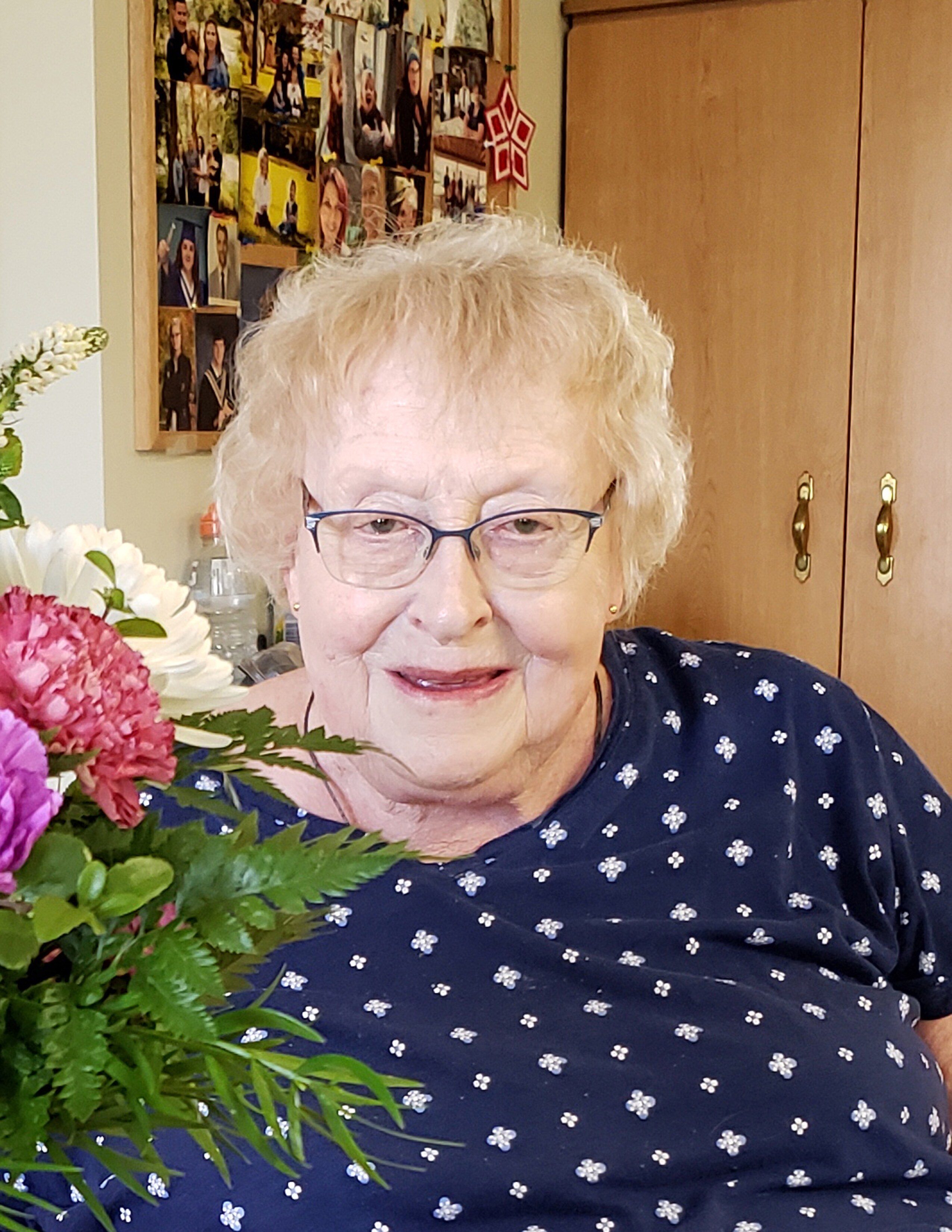 Joan Widmer (nee Wilson) passed away peacefully at the Medicine Hat Regional Hospital on March 23rd, 2022, to be with her Lord, at the age of 90 years. Joan is lovingly remembered by her sons, Garth (Maureen) of Medicine Hat, Brent (Bernice) of Lamont, Warren (Debbie) of Sherwood Park, and Donald (Annette) of Medicine Hat; 11 grandchildren; 12 great grandchildren; her sister, Margaret Peterson of Edmonton, as well as numerous nieces and nephews. She was predeceased by her husband, Paul, and numerous brothers and sisters in law. Joan was born to Herb and Marion Wilson on February 21, 1932 in Edmonton. She and her sister, Margaret, were raised on a farm near Killam. Joan went to school in Killam, high school in Sedgewick, and later went to McTavish Business College in Edmonton. While living in Edmonton, she met Paul Widmer. They were married January 6th, 1951 and settled on the Wilson Farm in Killam. In 1956, they moved to a farm west of Maple Creek. They then moved to Maple Creek in 1970 where Joan began working in the town's office. Joan moved to Medicine Hat in 2009. She enjoyed her yard, the garden, her flowers, camping trips (especially in Cypress Hills Park). She loved her pets, socializing with her friends, going for lunch, Tim Horton's runs, and going to dinner theatre. But mostly Joan loved her times with her grandchildren. Family and her faith were the most important things to her. A Celebration Joan's life will be held at SAAMIS MEMORIAL FUNERAL CHAPEL, #1 Dunmore Road SE T1A 1Z5 on Saturday, April 2nd, 2022 at 2:00 pm with Pastor Bob Church officiating. Family and friends that are unable to attend in person, are invited to join Joan's service streamed live by logging on to www.saamis.com and joining the live webcast on Joan's memorial page on the above date at 1:55 pm. A virtual guest book is available on the livestream page for those participating remotely. Everyone is welcome to attend the interment that will take place at the Maple Creek Cemetery on Saturday, April 2nd, 2022 at 10:00 am. In lieu of flowers, memorial gifts in Joan's name can be made to the Maple Creek Salvation Army, 213 Jasper Street, Maple Creek, SK S0N 1N0. Condolences may be sent through www.saamis.com or to condolences@saamis.com subject heading Joan Widmer. Funeral arrangements are entrusted to

1920 ~ Ruby Rice ~ 2022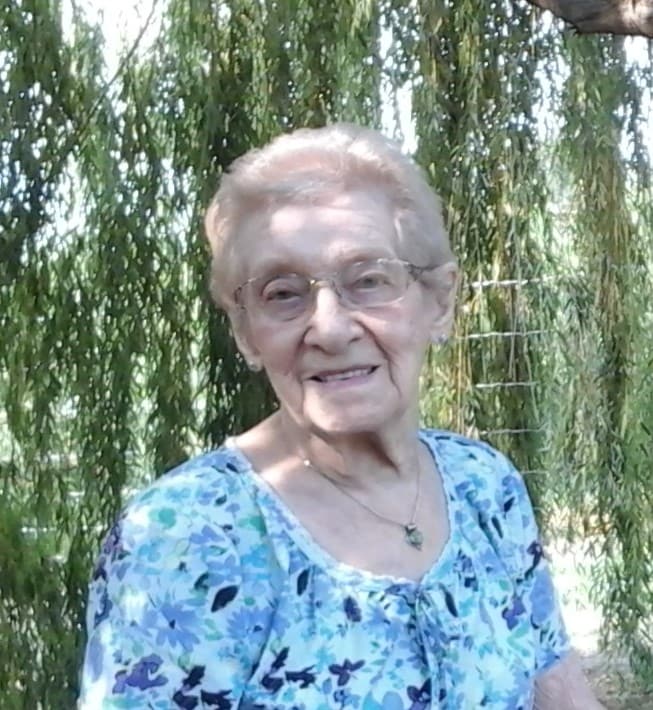 We sadly announce the passing of our mom, Ruby May Rice, who passed away on Wednesday, March 23, 2022 at the age of 101 years. She was born in 1920 in Bear River, NS to Arch and Hilda Milbury. She married Boyd Rice in 1938 and moved to Carnduff, SK, later moving to Winnipeg where she lived for many years. She moved to Medicine Hat, AB in 2001 to live with her daughter, Bonny. She very recently resided at Masterpiece Southland Meadows home in Medicine Hat. Mom loved to travel, and was able to travel to many places, including Europe, nine Canadian provinces, and many states in the US, including Florida, Texas, Hawaii, and Alaska. She made many trips to visit family in Nova Scotia. Mom stayed fit by walking many miles and she loved to be on the go; she was a great shopper. She will be lovingly remembered by daughters, Pearl (Ivan) Glass, June (Butch) Conner, and Bonny. Her pride and joy were her six grandchildren, Karen, Kelly, Renee, Randee, Roddy and John; 15 great-grandchildren, and three great-great-grandchildren. She is survived by a sister, Edith; and brothers, David, Laurie, Donald and Glendon and their families; as well as many nieces and nephews. Mom was predeceased by her parents; brothers and sisters, Roberta, Hazel, Fred, Richard, Pat, Marion, Leslie, Merle, Alda and Carol. She was happy to be part of a large family. Cremation has taken place. A memorial service will be held at a later date in Nova Scotia. In lieu of flowers, donations to the Alzheimer Society, 201, 770 – 6th Street SW, Medicine Hat, Alberta, T1A 4J6, would be appreciated. Condolences may be sent through www.saamis.com or to condolences@saamis.com subject heading Ruby Rice. Funeral arrangements are entrusted to

1932 ~ Viola Lydia Pinder ~ 2022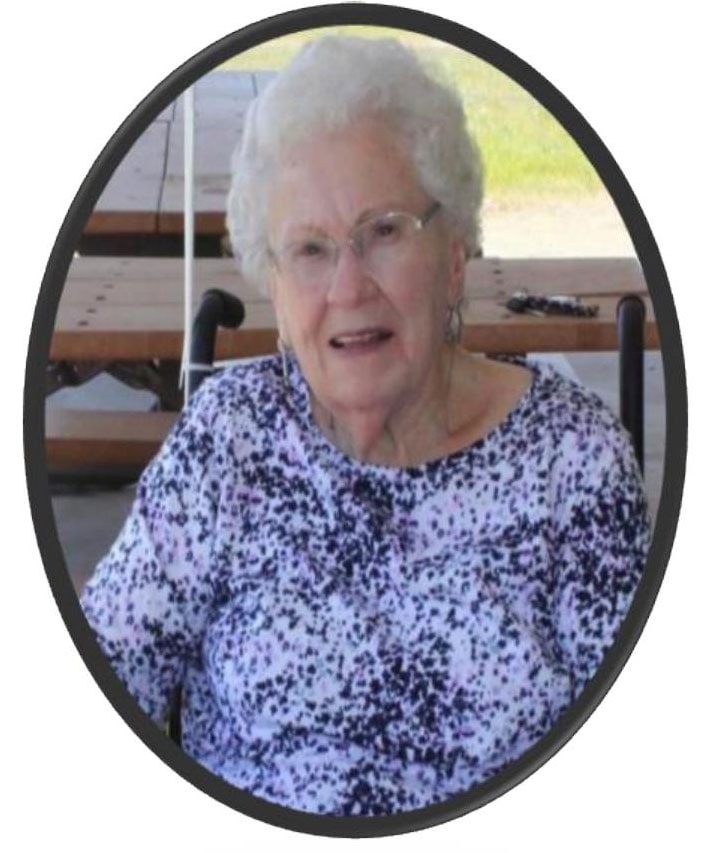 Viola Lydia Pinder, wife of the late Ralph Pinder, passed away at the Medicine Hat Regional Hospital on Monday, March 21, 2022 at the age of 89 years. A graveside service was held on Saturday March 26, 2022 at 2:00 p.m. at the Redcliff Cemetery with Dr. David J. Carter officiating. Donations in Viola's memory may be made to the Parkinson Association of Alberta. Condolences may be sent through www.saamis.com or to condolences@saamis.com subject heading Viola Pinder. Funeral arrangements are entrusted to

1963 ~ Diana Bouman ~ 2022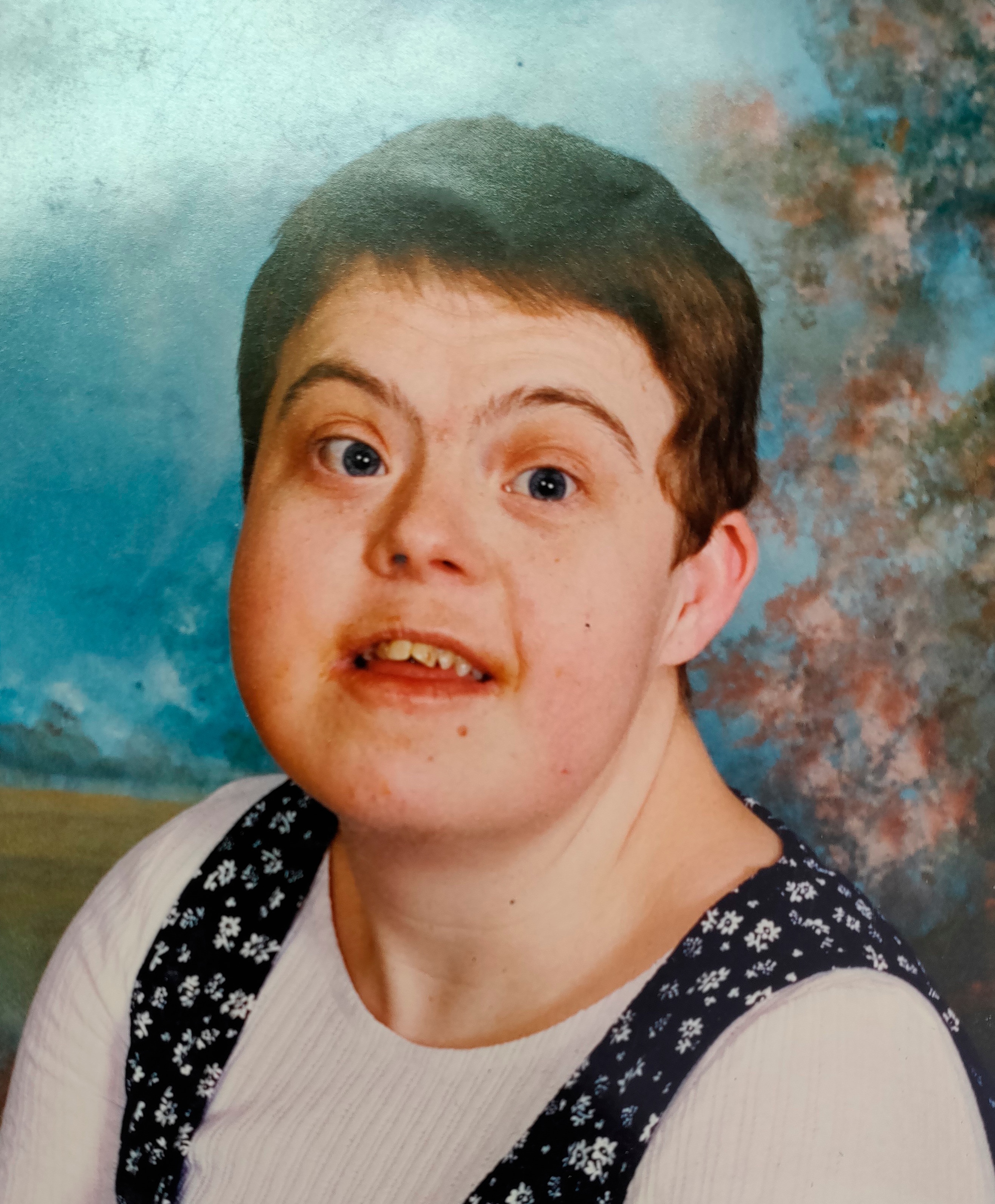 Diana Bouman of Medicine Hat, passed away on Saturday, March 19th, 2022 at the age of 58 years. Diana was born in Medicine Hat, the youngest daughter of Florus and Margaret Bouman. She lived most of her life in Redcliff and was active with CORE Association throughout her life where she made lifelong friends. Diana enjoyed Tim Horton's coffee, especially while visiting with friends and family, bowling, puzzles, colouring, and listening to music and dancing. Diana volunteered sorting and packing food for the local food bank with the CORE Association. Diana was predeceased by her mother Margaret. She is survived by her father, Florus; her sister, Sara Bouman (Brian); aunts; uncles; a nephew and niece; cousins; as well as many dear friends. A memorial service to celebrate Diana's life will be held at 10:00 am on Saturday, April 2, 2022 at SAAMIS MEMORIAL FUNERAL CHAPEL, #1 Dunmore Road SE, Medicine Hat, AB T1A 1Z5, with pastor Shane Hein officiating. Family and friends are welcome to participate via livestream by logging on to www.saamis.com and joining the live webcast on Diana's memorial page on the above date at 9:55 a.m. A virtual guest book is available on the livestream page for those participating remotely. In lieu of flowers, memorial gifts in Diana's memory may be made to the Clients Ongoing Rehabilitation and Equality (CORE) Association, 412 – 3rd Street SE, Medicine Hat, AB T1A 0H1. Condolences may be sent through www.saamis.com or to condolences@saamis.com subject heading Diana Bouman. Funeral arrangements are entrusted to

1960 ~ William Knapman ~ 2022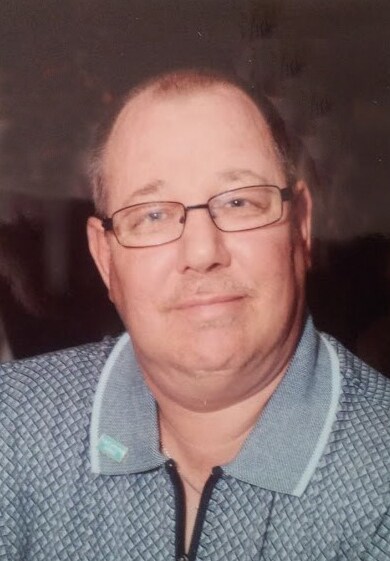 William 'Bill" Robert Knapman of Medicine Hat passed away on Friday, March 18th, 2022 at the age of 61 years. A Celebration of Bill's life was held at SAAMIS CREEKSIDE CENTRE on Saturday, March 26th, 2022. Memorial gifts in Bill's memory may be made to Special Olympics Canada at https://soc.crowdchange.ca/1789. Condolences may be sent through www.saamis.com or to condolences@saamis.com subject heading William Knapman. Funeral arrangements are entrusted to

1955 ~ Larry Switzer ~ 2022
Larry Switzer of Medicine Hat, beloved husband of Laurie, passed away on Wednesday, March 16th, 2022 at the age of 66 years. Larry leaves to cherish his memory his wife, Laurie Switzer; daughters, Jennifer Graham and Melissa Switzer; grandchildren, Keenan and Kaitlin; brother, Gary Switzer; and sister, Dianne (Cecil) Finch. At Larry's request, a private family gathering is being held. Memorial gifts in Larry's memory may be made to Friends of Medalta Society 713 Medalta Ave SE, Medicine Hat, AB T1A 3K9. Condolences may be sent through www.saamis.com or to condolences@saamis.com subject heading Larry Switzer. Funeral arrangements are entrusted to

1932 ~ Winnifred Walker ~ 2022
Winnifred "Winn" Walker of Medicine Hat, passed away peacefully, with family by her side, on Tuesday, March 15th, 2022 at the age of 89 years. Winn is lovingly remembered by her son, Clark (Denise) Walker of Medicine Hat, AB; daughters, Shirley Walker of Medicine Hat, AB and Marilyn (Larry) Hudec of Jenner, AB; brother, Gordon (Julie) Faulkner of Maple Creek, SK; sister, Shirley (John) Hester of Fort McLeod, AB; six grandchildren, eight great grandchildren; as well as numerous nieces and nephews. A private family graveside will take place at Hillside Cemetery. Condolences may be sent to condolences@saamis.com subject heading Winnifred Walker. Funeral arrangements are entrusted to

1973 ~ Kim McLeod ~ 2022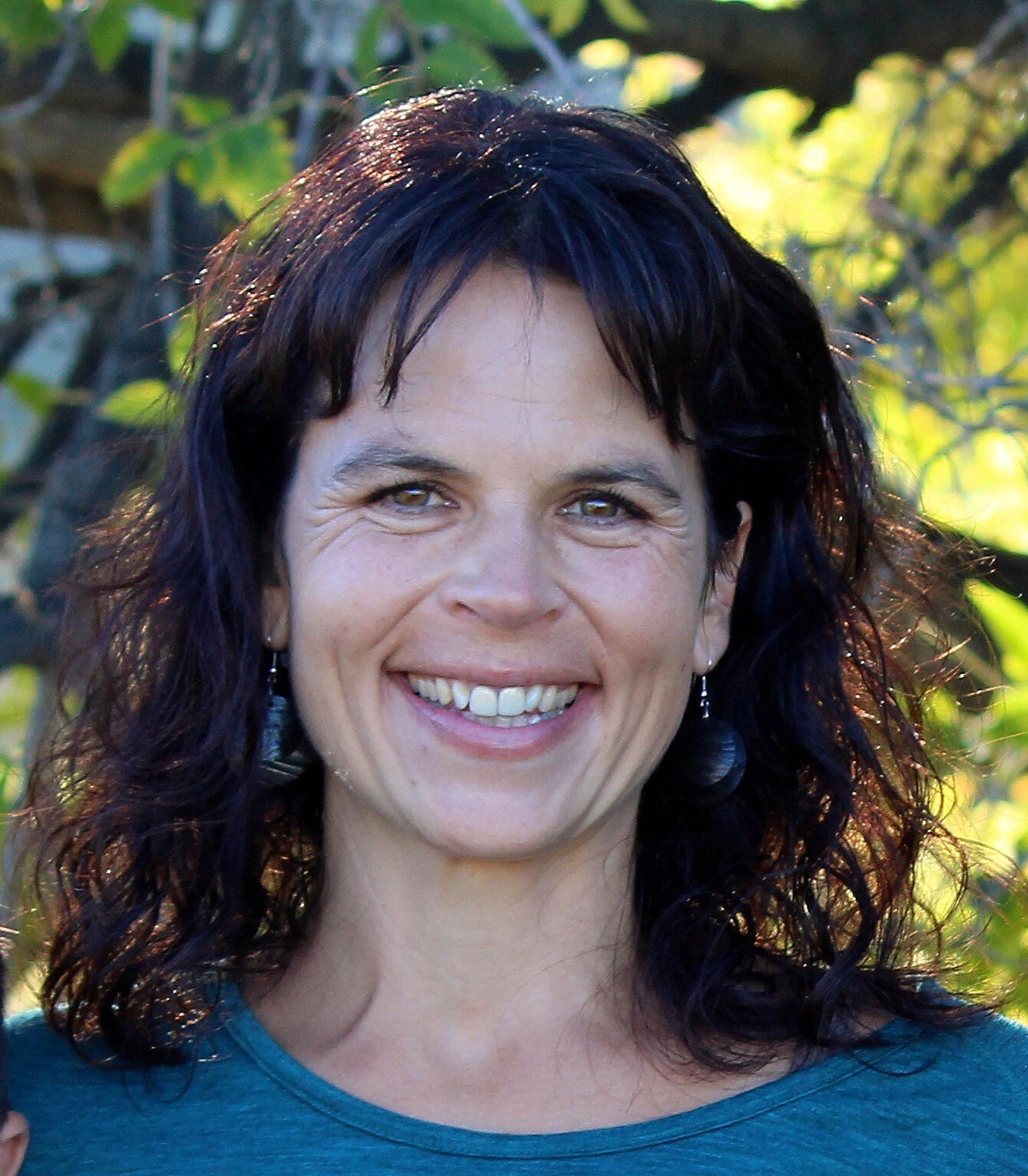 On March 14, 2022, Kim Louise McLeod left her earthly home to rest in the arms of her Lord. She was born in Medicine Hat to John Stanley and Patricia Denis on February 19, 1973. Kim leaves behind to cherish her memory the father of her children, Greg McLeod; her three children, Kate (Kyle) Noecker, Joel McLeod, and Heath McLeod; her parents, John and Patricia; beloved siblings, Kirk Stanley, Jacqueline Stanley, and Heather (Craig) Barton; as well as four nieces and six nephews. Kim was known for her kindness to everyone she encountered, her willingness to help anyone who needed her, and her bubbly personality. She had a love for Jesus and for her children. She found great joy from watching them play sports and seeing them all having fun together. She loved hiking and biking outside, long walks, sunflowers, and helping families through her job with Children's Services. Kim was an authentic, genuine person who brightened the day of anyone she spent time with. Her wonderful sense of humour, fun-loving personality, and beautiful smile will be missed dearly by her family and those she met. Words truly cannot express what Kim meant to so many, and how much she will be missed. Please join us to celebrate mom's life at Hillcrest Church, 3785 13th Avenue SE, Medicine Hat, on Friday, March 25, 2022 at 1:00 pm. Condolences may be sent through www.saamis.com or to condolences@saamis.com subject heading Kim McLeod. Kim's detailed obituary is available online at www.saamis.com. Funeral arrangements are entrusted to

1927 ~ Betty Elizabeth Scherer ~ 2022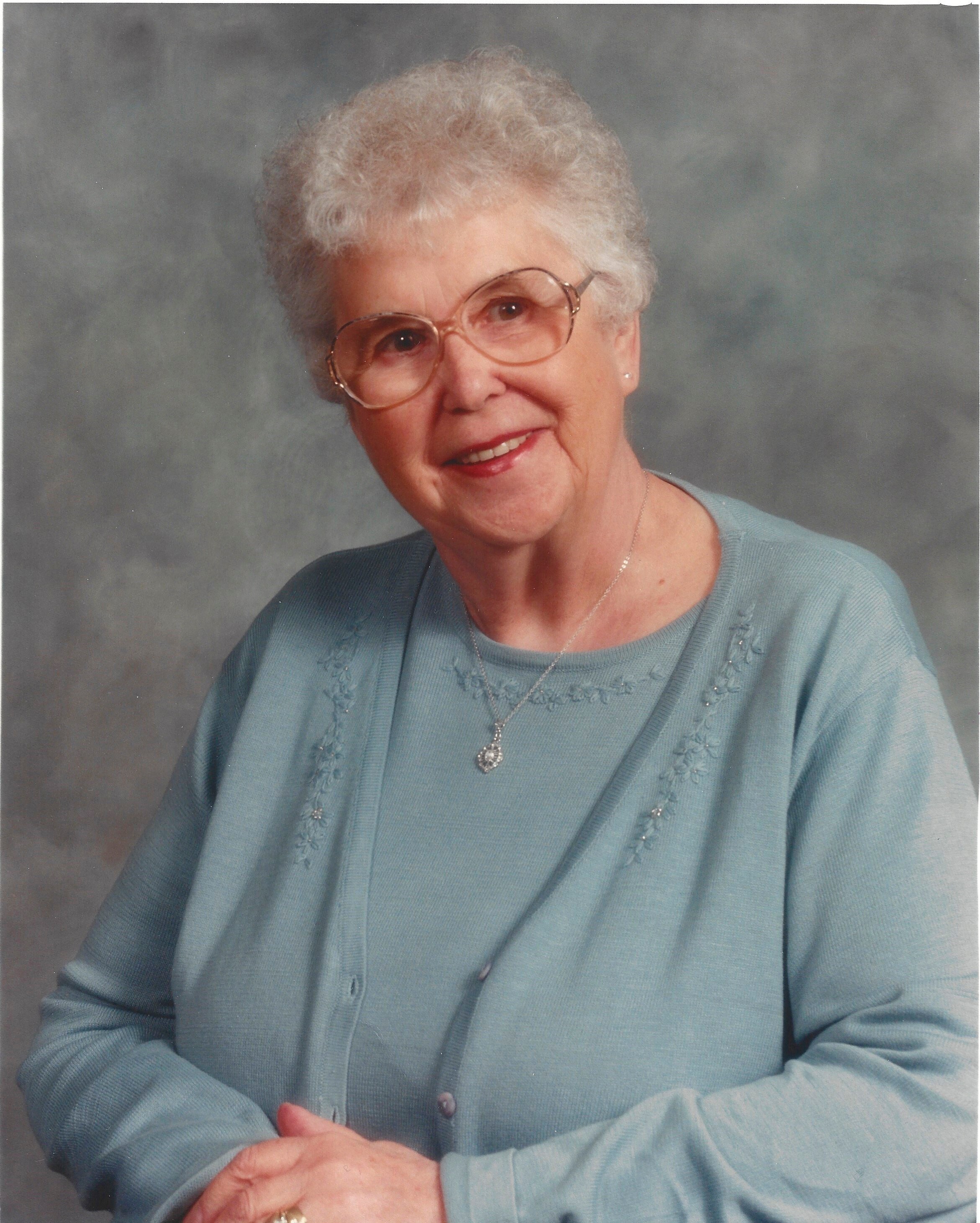 Betty Scherer, beloved wife of the late Henry Scherer passed away peacefully with her family by her side at the Chinook Regional Hospital in Lethbridge, on March 14th, 2022, at the age of 94. She leaves her children to cherish her memory, Darlene (Emile) and their family from North Bay, Ontario; Gary (Dianne) and their family from Coaldale, Alberta; Candy (Ed) and their family from Bragg Creek, Alberta; daughter-in-law, Dawn (Terry) and her family from Lethbridge, Alberta; 17 grandchildren; and 16 great grandchildren. Betty was predeceased by her five brothers; three sisters; as well as her son, Rocky Scherer. Betty was born at the family farm in Golden Prairie, SK, to John and Christina Spitzer on August 15th, 1927. At Betty's request, a private family graveside service will be held at Saamis Prairie View Cemetery in Medicine Hat, where she will reside next to her late husband, Henry. Donations in Betty's memory may be made to the S.P.C.A. of your choice. Condolences may be sent through www.saamis.com or to condolences@saamis.com subject heading Betty Scherer. Funeral arrangements are entrusted to

1927 ~ Dorothy Krysh ~ 2022
Dorothy Jean Krysh of Medicine Hat, beloved wife of the late Charles "Zyg" Krysh, passed away on Friday, March 11th, 2022 at the age of 95 years. A private family interment was held on Saturday, March 26th, 2022. Condolences may be sent through www.saamis.com or to condolences@saamis.com subject heading Dorothy Krysh. Funeral arrangements are entrusted to

1941 – Harold Kasper -2022
Harold Cornelius Kasper passed away in Medicine Hat on Thursday, March 10th, 2022, to be with his Savior and Lord at the age of 80 years. Harold was a beloved husband, and lifelong friend to Ann Kasper (nee Doerksen), as well as a cherished father, grandfather, and friend. He is lovingly remembered by his children, Ruth (Raul) Zalazar of Medicine Hat, AB, Wayne (Lisa) Kasper of Arrowwood, AB, and Debra (Albert) Koenen of Argentina; ten grandchildren, Anneli Zalazar, Randall Zalazar, Raissa (Mike) Grose, Lucia Kasper, Tim (Melina) Koenen, Marco, Lisa, and Joel Koenen. Harold is survived by his brother-in-law, Lorne Cornelson of Creston, BC; brother, Robert (Shirley) Kasper of Texas; sister-in-law, Betty Kasper, of Winnipeg, MB, sister-in-law, Brenda Schaffer of Bassano, AB; sister, Dorothy Schaffer of Bassano, AB; and a large extended family. Harold was predeceased by his parents, Ben and Annie Kasper; his sisters, Patricia (in infancy) and Joyce Cornelson; his brothers, Kenneth and Douglas; and brother-in-law Larry. Harold was born on April 1st, 1941 in Beaver Flats, SK, after which his parents moved to Main Centre, SK where he grew up on the family farm, and came to love the land and the livestock. At age 16, he came to personal faith in Jesus Christ as his Saviour and Lord, a decision which transformed his life. His desire to come to better know God and His Word led him from High School to Millar College of the Bible, from which he graduated in 1962. In the interim, two important things happened in his life, he became interested in missionary work and met his lifelong companion and love. Harold and Ann were married in 1963 and a year later left for Argentina to fulfill their missionary call, where they served for 40 years, returning to Canada in 2004. Being an active person, Harold then found employment with MJB Enterprises Ltd. where he enjoyed working well past retirement. During his later years, he waited expectantly for the Lord's return and to be ushered into his Saviour's presence, to enjoy eternity with Him. Those wishing to pay their respects may do so at SAAMIS MEMORIAL FUNERAL CHAPEL, 1 Dunmore Road SE Medicine Hat, AB T1A 1Z5 on Wednesday, March 16th, 2022 from 7:00 to 9:00 pm. The Funeral Service will be held at SAAMIS MEMORIAL FUNERAL CHAPEL on Thursday, March 17th, 2022 at 3:00 pm with Pastor Bob Church officiating. Family and friends that are unable to attend in person, are invited to join Harold's service streamed live by logging on to www.saamis.com and joining the live webcast on Harold's memorial page on the above date at 2:55 pm. Memorial gifts in Harold's memory may be made to the the Millar Memorial Bible College, 1 Pangman St, Pambrun, SK S0N 1W0 Condolences may be sent through www.saamis.com or to condolences@saamis.com subject heading Harold Kasper. Funeral arrangements are entrusted to

1967 – Jared Neal Gendron -2022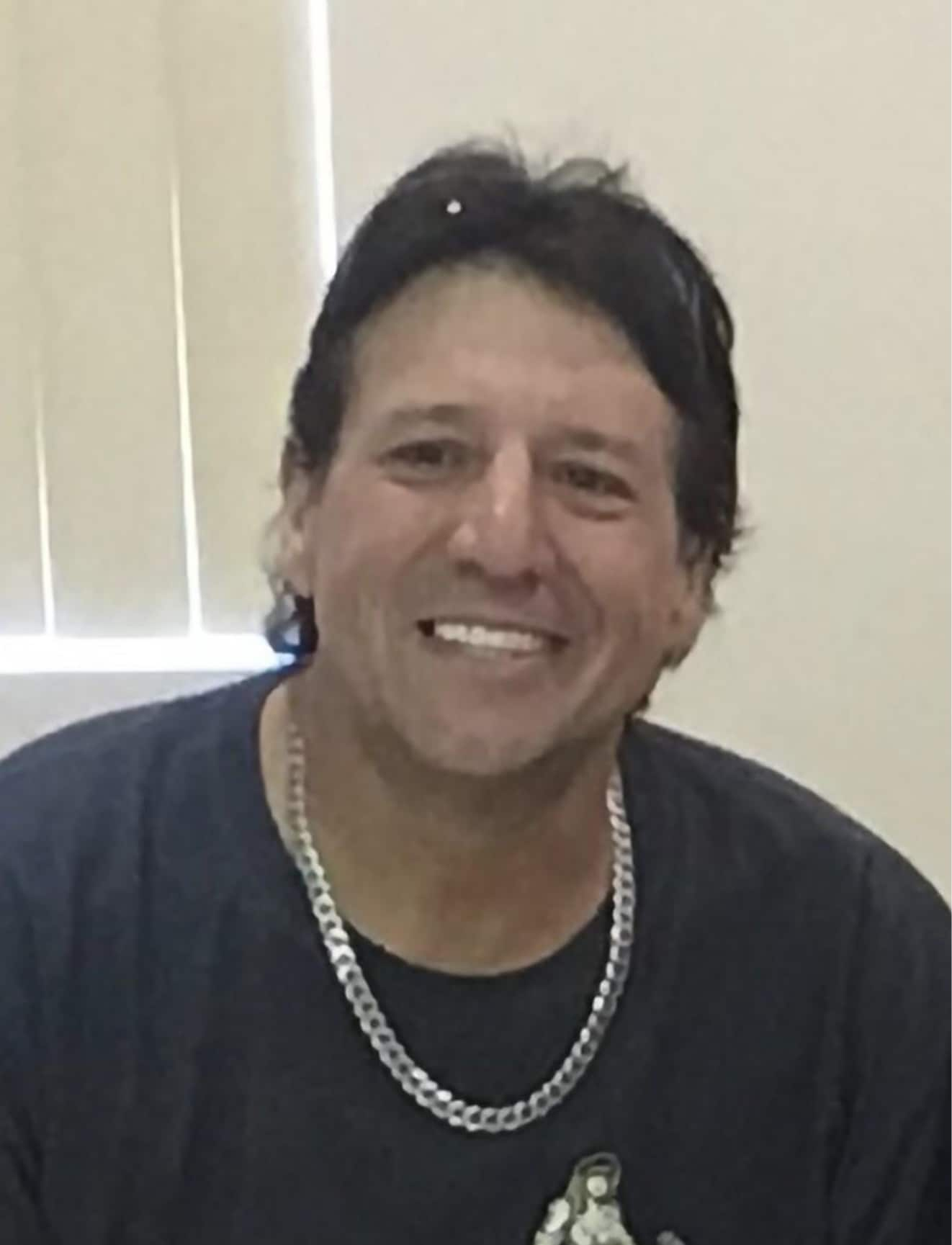 Jared Neal Gendron of Medicine Hat, passed away on Wednesday, March 9th, 2022 at the age of 54 years. The Funeral Service was held yesterday at St. Patrick's Roman Catholic Church. Condolences may be sent through www.saamis.com or to condolences@saamis.com subject heading Jared Gendron. Funeral arrangements entrusted to

1935 – Doreen Filgas -2022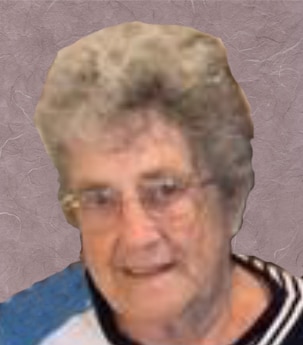 Doreen May Filgas (nee Curry) passed away peacefully at St. Joseph's Carmel Hospice on March 8th 2022 at the age of 86 years. A private family memorial service was held yesterday at SAAMIS MEMORIAL FUNERAL CHAPEL. Donations in Doreen's name may be made to Carmel Hospice at St. Joseph's Home. Condolences may be sent through www.saamis.com or to condolences@saamis.com subject heading Doreen Filgas. Funeral arrangements are entrusted to

1926 ~ Jessie Heidebrecht ~ 2022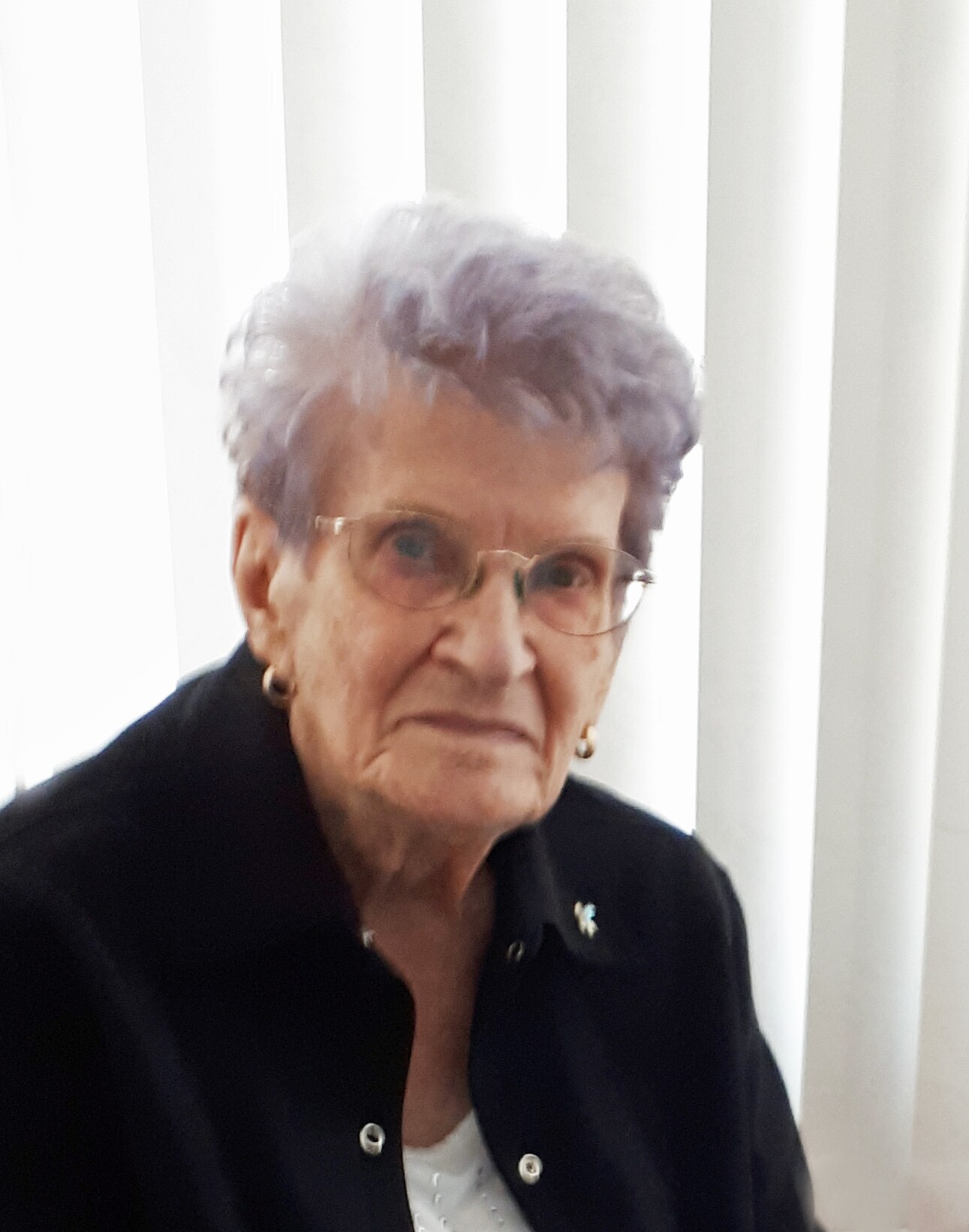 Jessie Heidebrecht of Medicine Hat, passed away on Tuesday, March 8th, 2022 at the age of 95 years. The Funeral Service was held Saturday at Saamis Prairie View Cemetery, 5160 Gershaw Drive SW, MEDICINE HAT, AB. Condolences may be sent through www.saamis.com or to condolences@saamis.com subject heading Jessie Heidebrecht. Funeral arrangements entrusted to

1943 ~ Sandra Flaws ~ 2022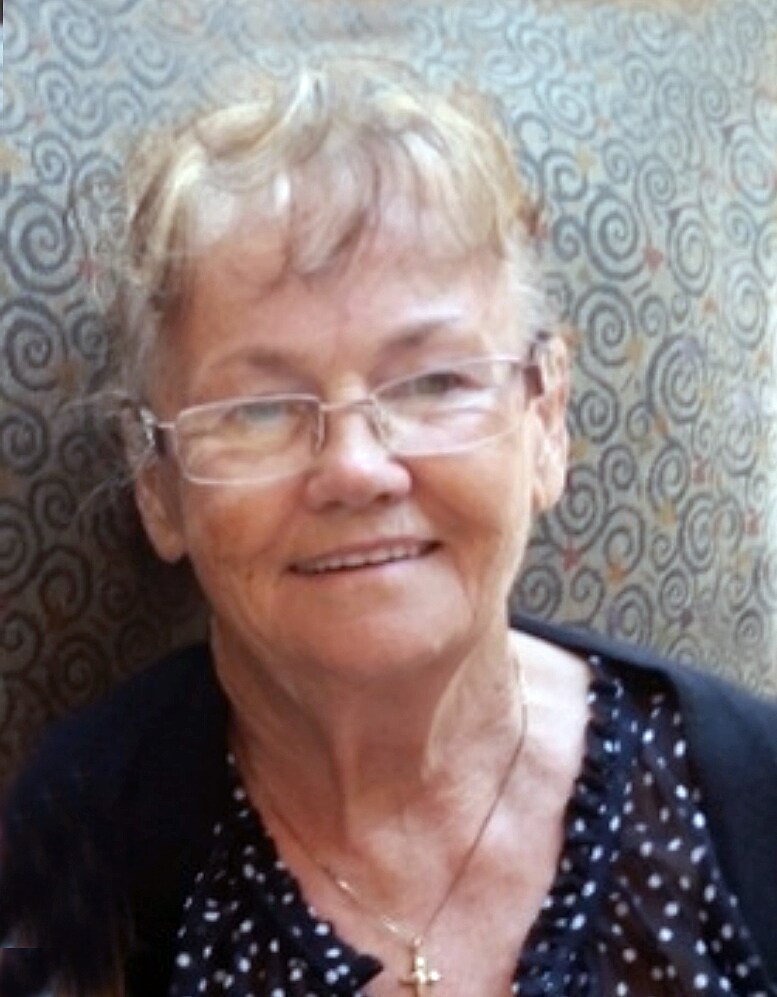 Sandra Marilyn Flaws of Cypress County, AB, beloved wife of George Flaws, passed away on Monday, March 7th, 2022 at the age of 78 years. Sandra also eaves to cherish her memory her children, Bradley, Alan (Roxanne), Denise (Steve), and Jason (Andrea); 11 grandchildren, 16 great-grandchildren; as well as her sister, Gilda (John) Fode and nieces and nephews. She was predeceased by her parents, Walter and Jessie Schneider. Sandy worked at Woolworths and as a telephone Operator at CFB Suffield. Sandy and George farmed in Hays for many years, they moved to Medicine Hat in 2021. Sandy enjoyed sewing, quilting, and she was an avid reader. She traveled to England, Spain, Mexico, Cuba, Jakarta and attended many sewing retreats with her friends and daughter. She loved to spend time with family and friends. She will be missed by all that knew her. There will be no formal service at this time. Memorial gifts in Sandra's memory may be made to a charity of your choice. Condolences may be sent through www.saamis.com or to condolences@saamis.com subject heading Sandra Flaws. Funeral arrangements are entrusted to

March 19, 1945 ~ Ronald Jerome Bengtson ~ March 3, 2022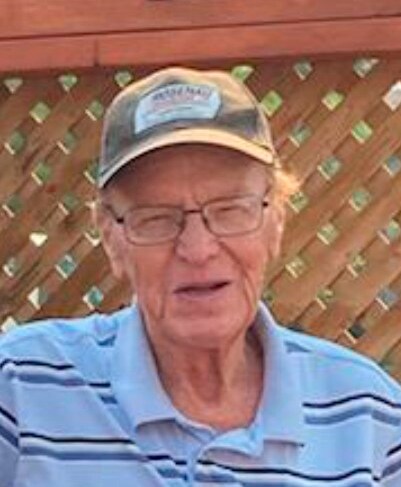 It is with saddened hearts that we announce the passing of Ronald Jerome Bengtson. Ron passed away peacefully at St Joseph's Carmel Hospice in Medicine Hat on March 3rd, 2022 at the age of 76 years. He was a loving husband, father, father-in-law, grandfather, great-grandfather, brother, brother-in-law, cousin, uncle as well as a good friend to many. Ron is survived by his five children; Randy, Greg, Cindy, Michele (Ian) Hogan and Tanya (Ed) Gordon; eight grandchildren; 17 great-grandchildren; sister, Leona Humphrey, as well as numerous cousins, nieces and nephews. He was predeceased by his parents, Eldon and Clara Bengtson; brother, Kirby Bengtson; and the love of his life, his wife, Jean Bengtson (Rance). Ron worked on the family farm in Eastend, Saskatchewan, along side his father, Eldon, in the business of crop spraying for the local farmers during his years at home. After he graduated from High School in Eastend, Saskatchewan he continued his education at SAIT in Calgary where he qualified as a draftsman in 1964. Once qualified, he gained employment as a surveyor for DRES (Defence Research Establishment Suffield) (now DRDC) at CFB Suffield where he was involved in many field trials over the years until his retirement 35 years later in 2000. It was during this time when he met the love of his life, Jeannie, and they were married in 1971. Ron and Jeannie were together for 49 years until her passing in 2020. Ron had many passions over the years which included hunting, fishing, curling, rodeos, horticulture and woodwork. He was an avid member in several curling bonspiels for many years, winning several trophies in various bonspiels across Alberta. Ron was an enthusiastic volunteer at the Jenner, Ralston and Patricia Rodeos over a 30-year span where he worked as the chute operator. It was during this time his passion for rodeos grew and he started going to many of the Canadian Final Rodeos (CFR) in Edmonton and many of the National Rodeo Finals (NFR) in Las Vegas with close family and friends for many years, always purchasing a belt buckle each time. Ron was also very talented with carpentry/woodwork and over the years he made many decorative pieces for family and close friends, from cedar swing benches to decorative wall carvings. Ron even made and donated one of his cedar swing benches to Duck's Unlimited which was auctioned at a fundraiser dinner in Medicine Hat many years ago. Ron was also known for his love of creating beautiful flowers over the years which he planted from seed in his greenhouse, many of which were displayed in hanging baskets and flower beds around his property. So popular were his displays that friends and neighbours would ask him to arrange baskets for them and this kept him very busy during the spring over many years. A celebration of Ronald's life will take place at a later date. In lieu of flowers, donations in Ron's name can be made to the Medicine Hat Cancer Society. Condolences may be sent through www.saamis.com or to condolences@saamis.com subject heading Ronald Bengtson. Funeral arrangements are entrusted to

1931 ~ Shirley Christian ~ 2022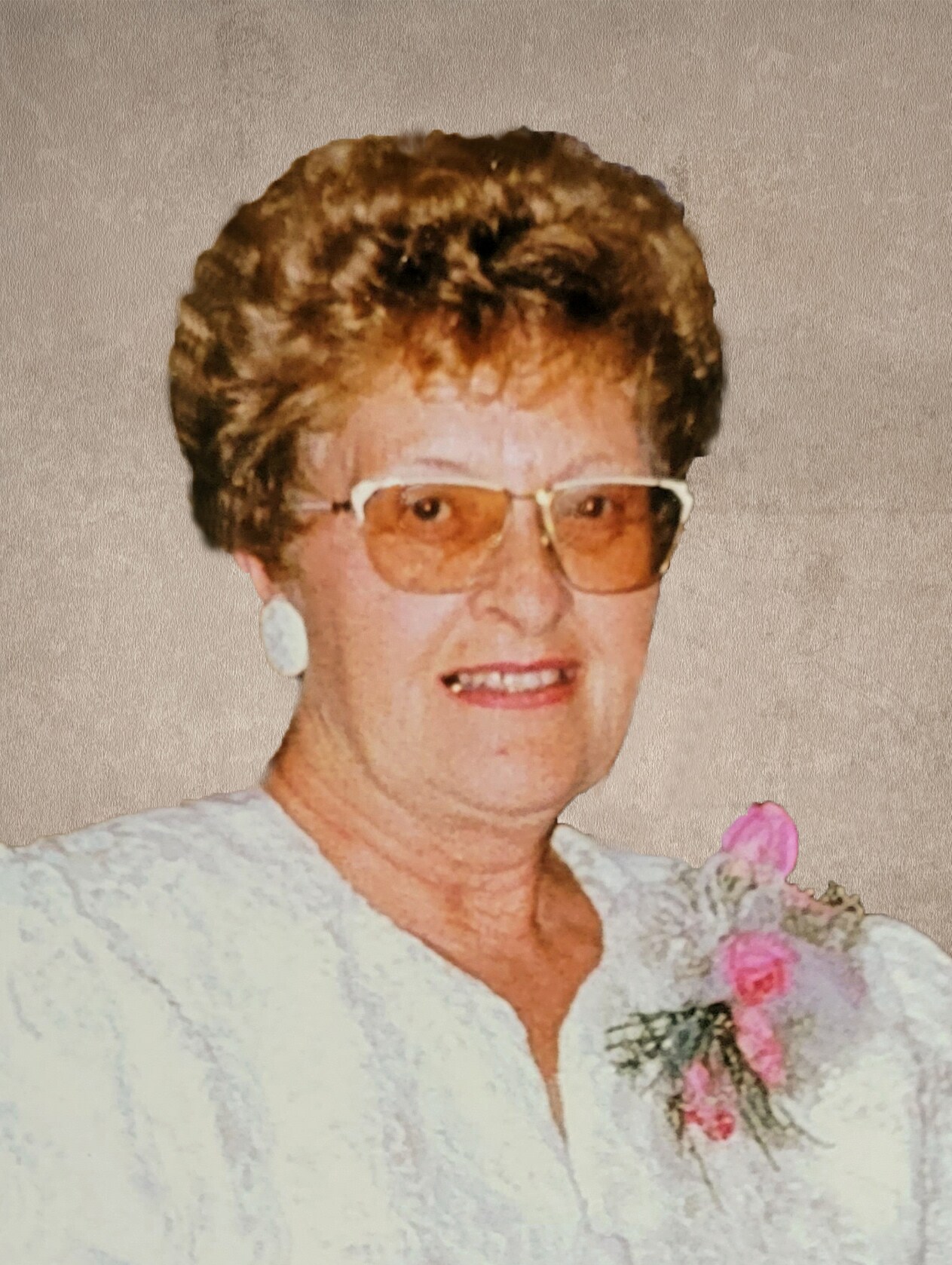 Shirley Ruth Christian of Medicine Hat passed away on Monday, February 28th, 2022 at the age of 91 years. Shirley leaves to cherish her memory her son, Brad (Lisa) and granddaughter, Sarah. Shirley was predeceased by her parents, Edward and Flora Smith. Shirley was born on February 1, 1931 in Welland, ON. She received her primary education in Fonthill, ON and then continued on to attend nursing school at Hamilton General from 1950 to 1953. Following her graduation she worked in California, Australia, and then settled in Medicine Hat in 1966 where she continued to work at the Medicine Hat Regional Hospital until her retirement in 1988. Shirley loved travelling and following her retirement, she vacationed for two months, first going to Florida and then overseas to Spain. Shirley liked to quilt in her spare time and enjoyed the company of family and friends. The Funeral Service will be held at SAAMIS MEMORIAL FUNERAL CHAPEL, 1 Dunmore Road SE, Medicine Hat, AB T1A 1Z5, on Thursday, March 3rd, 2022 at 11:00 am. A private family interment will take place at SAAMIS PRAIRIE VIEW CEMETERY on Friday, March 4th, 2022. Condolences may be sent through www.saamis.com or to condolences@saamis.com subject heading Shirley Christian. Funeral arrangements are entrusted to

1945 ~ Mary Shabatowski ~ 2022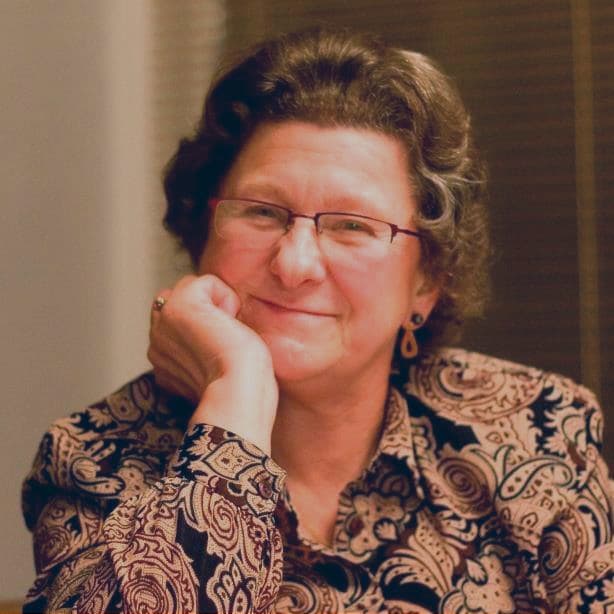 On February 25, 2022, Mary Hudyma passed away at the age of 79 years in Medicine Hat. She was predeceased by her parents, Karl and Eugenia Hudyma, as well as her brothers and sisters. She is survived by her daughter, Nattie Darnell and husband, Dan Darnell; as well as her son, Patrick Shabatowski and his wife, Denise Shabatowski; grandchildren, Natasha and husband, Bob, Natalie, Nathan, Nicole; great grandchildren, Harley, Hayden, Hudson; as well as cousins and nieces and nephews. Those wishing to pay their respects may do so at SAAMIS MEMORIAL FUNERAL CHAPEL, 1 Dunmore Road SE Medicine Hat, AB T1A 1Z5, on Thursday, March 3rd, 2022, from 7:00 pm to 9:00 pm or on Friday, March 4th from 10:00 am to 1:55 pm. The Funeral Service will be held at SAAMIS MEMORIAL FUNERAL CHAPEL, on Friday, March 4th, 2022, at 2:00 pm with Fr. Antoine Ciobanu, Celebrant. Family and friends that are unable to attend in person, are invited to join Mary's service streamed live by logging on to www.saamis.com and joining the live webcast on Mary's memorial page on the above date at 1:55 pm. An interment will take place in Kamloops, BC during the summer and at this time no date has been set, to be informed please contact one of the family members. In lieu of flowers, memorial gifts can be made to The Canadian Cancer Society, 325 Manning Road NE, Calgary, AB T2E 2P5 or to the Red Cross- Ukraine Humanitarian Crisis appeal, https://www.redcross.ca/. Condolences may be sent through www.saamis.com or to condolences@saamis.com subject heading Mary Shabatowski. Funeral arrangements are entrusted to

1970 ~ Francis William Fowler ~ 2022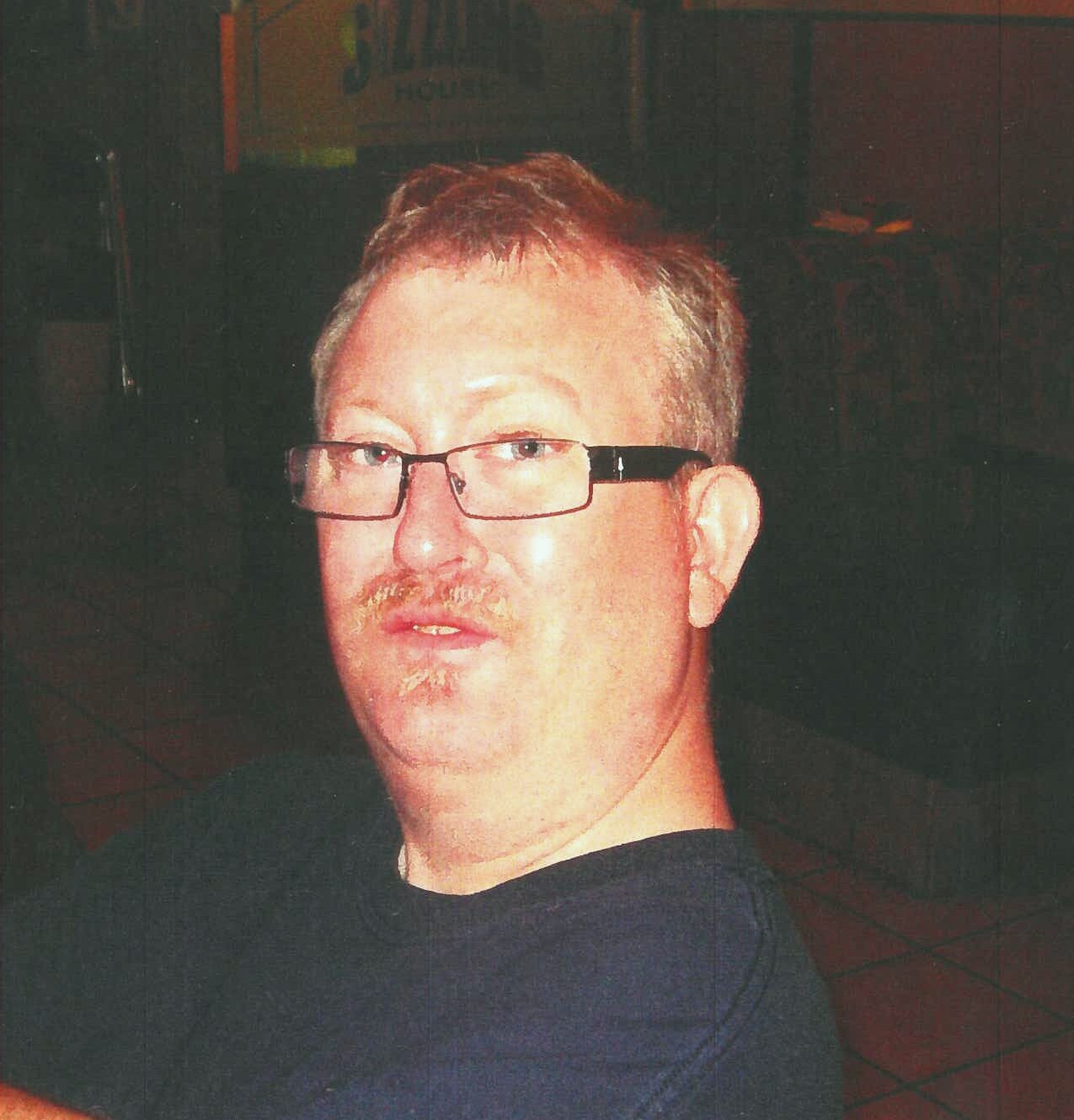 Francis William Fowler, beloved son of Frank and Merrilyn Fowler, and brother to Colleen (Trent) Green, passed away on February 23, 2022, at Valley View Age Care Home in Medicine Hat, AB. Michelle Ehrler, his dearest friend, was always available to help out when needed. Francis was predeceased by his grandparents, Francis and Mabel Fowler of Red Rock, ON, and Osborne and Jean Grieve of Cloverdale, MB. Francis fought a hard battle with having numerous surgeries and was so brave, always looking towards his future. He ran his own computer company and enjoyed helping those in need. His last major trip was to the Maritimes to see where his father was born. His travels extended as far away as New Zealand, Fiji, and he visited about half of the states in the US and all of the provinces in Canada except Newfoundland and Quebec. His interests were studying different religions, war history, and of course, riding his motorcycle. Later, with his failing health, Francis had his scooter which he enjoyed traveling to visit his friends for lunch at the pub and of course, supper with his parents. A special thank you to all the staff at Valley View Age Care Home, to all the doctors and nurses at the Medicine Hat Regional Hospital, as well as the Foothills and Peter Lougheed Hospitals in Calgary, the air ambulance with their gentle and caring staff, and to all the EMS staff that cared for Francis over the years. A private memorial service will be held at a later date. In lieu of flowers, those who wish to remember Francis with a donation may do so to AJ's Loan Cupboard, 4-602A Clay Avenue SE, Medicine Hat, AB T1A 3K2. Condolences may be sent through www.saamis.com or to condolences@saamis.com subject heading Francis Fowler. Funeral arrangements are entrusted to

1940 ~ Bruno Mitzner ~ 2022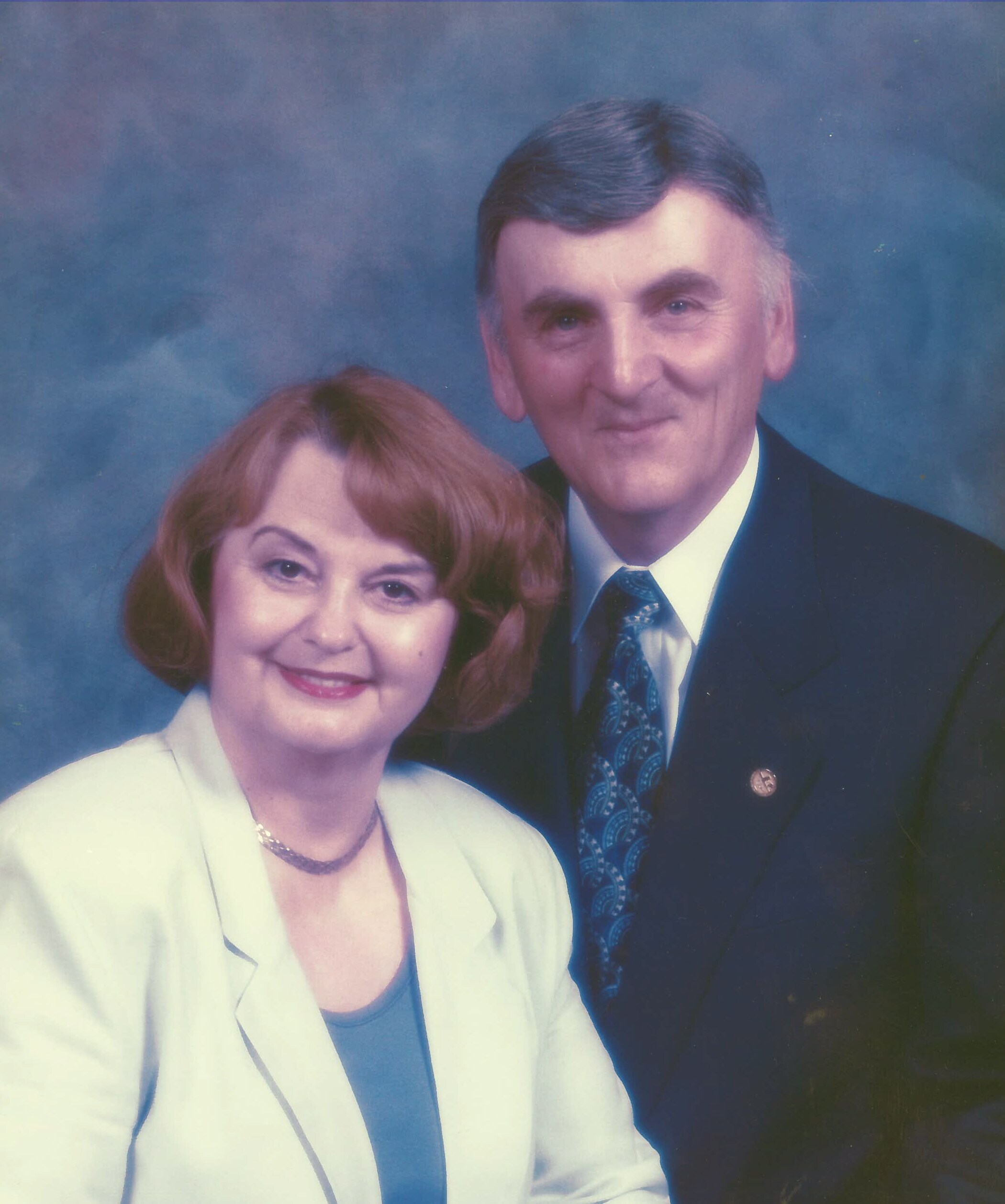 "The Morning After" Just how do I go on without you? Impossible without God. He made you Bruno; you belong to him. For your life has not ended-your life has changed from physical with us to spiritual with God. Yesterday I prayed as Layni sang you so quietly into heaven. With Jesus waiting for you, was your father, Alfred Mitzner; your mother, Ida (Wendland) Mitzner; our very special Janice Margaret-Ann Lyon; in-laws, Bennie Parasynchuk, Margaret (Stappler) Parasynchuk. You are survived by two brothers, Armin (Gerlinda) Mitzner and Harry (Janet) Mitzner; three stepsons, Rick, Elvis, and Mike Lyon; four grandchildren, Dawn, Dalayni, Paris, and Bransyn Lyon (You were adored by them). I, Leona Parasynchuk Mitzner, had the privilege to be your wife for 25 years. Also surviving is one brother-in-law, Richard (Teresa) Parasynchuk. A special thank you to brother, Armin Mitzner, for all of the time and care you gave to Bruno. He loved your visits. I hope I'm telling this next part correctly as Bruno told me. Bruno was born near Lodz, Poland on October 20, 1940, to parents, Ida and Alfred Mitzner. Ida looked after the family as Alfred and two brothers were in a concentration camp. Alfred and one brother made it home alive. Everything they owned was taken away including citizenship. They were given one room in the house to live in. A few years later, the family spent two weeks held on a train at the West German border. Armed soldiers took Bruno's dad every morning. Finally, they were let into West Germany. In 1954, they decided to come to Canada. They landed in Quebec and travelled the great expanse of the Canadian prairie to Redcliff, Alberta. "What have we done?" But they worked hard and built a beautiful home. An opportunity came to purchase Sunalta Green Houses next to the Medalta Potteries, so they moved to Medicine Hat. Bruno became a journeymen carpenter. Later he became owner and operator of Sunalta. On December 31, 1995, he met Leona Parasynchuk and they married October 12, 1996. A true love match…Bruno, you fill my heart forever! They raised two grandchildren from babies to adults, they filled Bruno's life. A private family graveside has taken place. A recording of the graveside can be found on www.saamis.com by going to the obituary page and selecting Bruno's photo, then selecting the livestream/photos page and selecting "watch webcast". Condolences may be sent through www.saamis.com or to condolences@saamis.com subject heading Bruno Mitnzer. In lieu of flowers, memorial gifts in Bruno's memory can be made to the children's or pet charity of your choosing. Funeral arrangements are entrusted to

1939 ~ Marian Hunt ~ 2022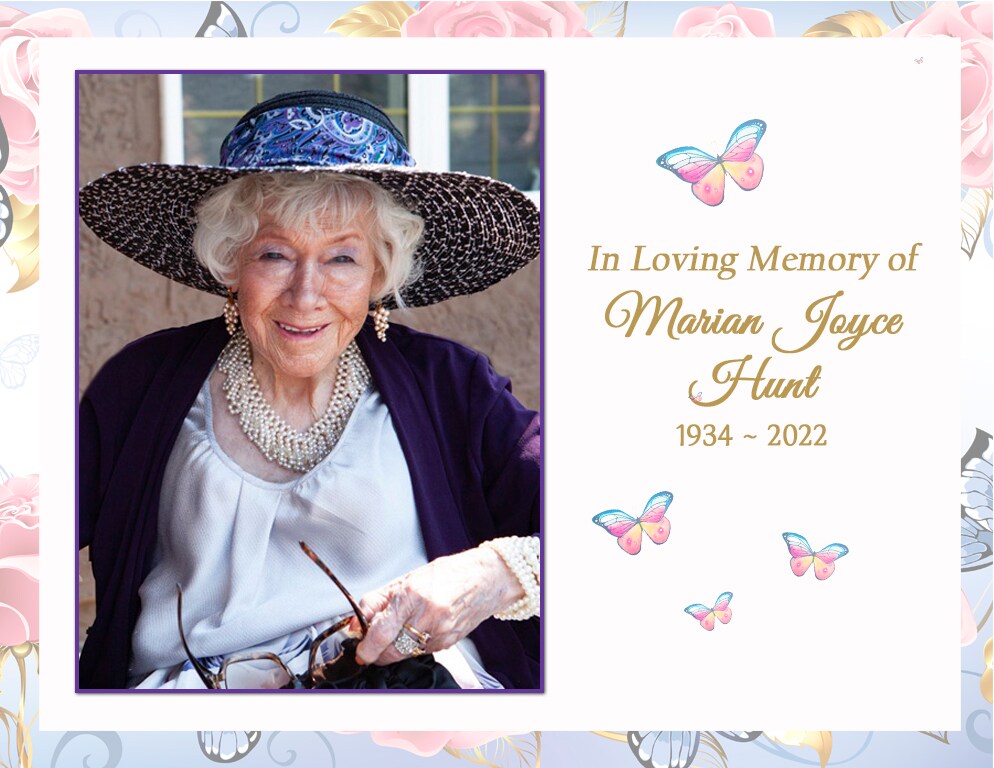 Marian Joyce Hunt of Medicine Hat passed away peacefully on Tuesday, February 22nd, 2022 at the age of 87 years. Marian leaves to cherish her memory her daughters, Sandy (Tony) Hermann and Sherry (Harold) Pasiciel; grandchildren, Brian (Shauna) Pasiciel, Tyler (Jessica) Pasiciel, Kellen (Kaylin) Hermann, Jayna Hermann, and Ashley (Will) Wood. She also leaves six wonderful great-grandchildren, Owen, Luke, Weston, Houston, and Walker Pasiciel and Cove Hermann; as well as Raymond's children, Rayla and Rhonda and their children. Marian was predeceased by her parents, Percy and Gladys Greenslade; her beloved son, Raymond Hunt in 2001; and her loving husband of 48 years, Jerry Hunt, in 2003. Marian was born in Calgary, AB on June 8th, 1934. After graduating high school, she remained in Calgary and was employed in the cash office of Weston Bakery. This is where she would meet the love of her life and future husband, Jerry. They relocated to Medicine Hat, AB where Jerry began operating the Old Dutch Foods franchise while Marian kept tabs on the accounting end of the business. They would raise three wonderful children together while making many close friends along the way. One of the highlights during this time was purchasing and moving to a farm on the outskirts of Medicine Hat that quickly became their prized and enjoyed family adventure. The memories created and shared there will linger in our hearts forever. In their retirement years, Marian and Jerry would go South to their dream winter get away at Blue Skies Village near Palm Springs, CA. Marian loved to entertain so their home became the Great Canadian Getaway while they were their during the winter months. Marian loved sports form an early age and she would become an avid golfer and competitive curler, joining many leagues throughout her lifetime. In later years, she loved to watch CFL football (Go Stamps! Go!) and curling whenever possible. Marian suffered a debilitating stroke in 2015 and as a result was confined to a wheelchair her last years but, she never complained or felt sorry for herself. She would face each day with a pleasant nature and positive attitude. She was a true inspiration and blessing to all who met her along the way and will be so sadly missed by many. To love is something… To love and be loved in return is everything. A private family celebration was held at SAAMIS MEMORIAL FUNERAL CHAPEL, 1 Dunmore Road SE Medicine Hat, AB on Monday, February 28th, 2022 with Life Celebrant Lynett Getz officiating. Interment followed at the family plot at Hillside Cemetery. In lieu of flowers, memorial gifts in Marian' s memory may be made to the Alberta Heart & Stroke Foundation, PO Box 460 STN K, Toronto, ON M4P 9Z9 or to A.J.'s Loan Cupboard, P.O. Box 45006, Mackenzie Drug Post Office, Medicine Hat, AB T1A 0B1. Condolences may be sent through www.saamis.com or to condolences@saamis.com subject heading Marian Hunt. Funeral arrangements are entrusted to

1950 ~ Carol Weishaar ~ 2022
Carol Lynn Weishaar, of Medicine Hat, passed away on Monday, February 21st, 2022, at the age of 71 years. Carol leaves to cherish her memory her children, Toby (Anne Marie) Weishaar and Angie (Kevin) Stasiuk; brother, Steve (Joan) Sadownik; sisters, Mary Lou (Jerry) Loran and Saundra Crayston. Carol was predeceased by the love of her life, Don Wutzke. Carol was very eccentric and followed her own path. A private family time of remembrance will be held. Condolences may be sent through www.saamis.com or to condolences@saamis.com subject heading Carol Weishaar. Funeral arrangements are entrusted to

1942 ~ Glen Mitchell ~ 2022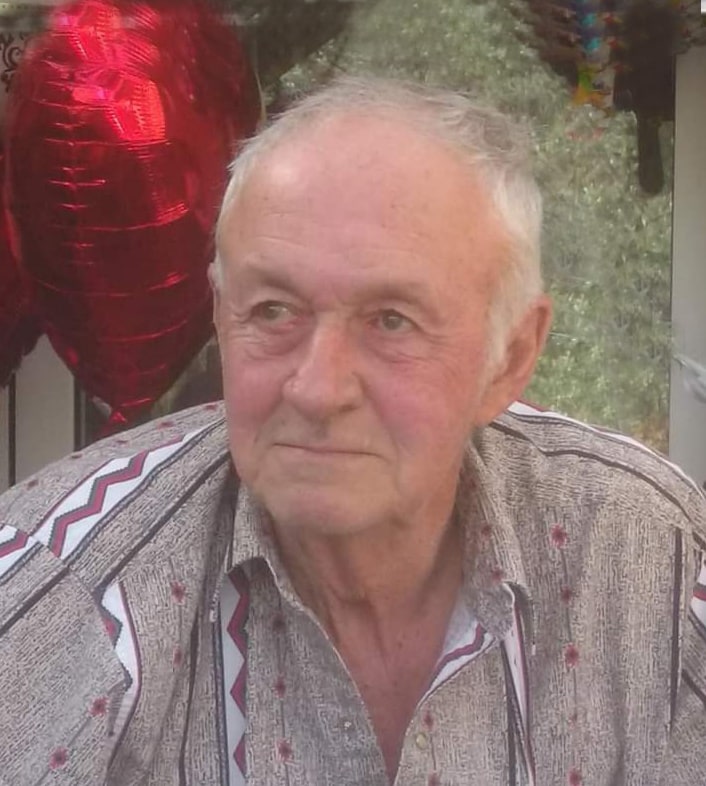 Glen Albert Mitchell of Medicine Hat, beloved friend and partner of Wendy Lundy, passed away on Sunday, February 20th, 2022 at the age of 79 years. Glen also leaves to cherish his memory his children, Melanie (Garth) Mitchell-Epp and Michelle (Rob) Sorenson; grandchildren, Garrick (Karissa) Paterson and Taylor Sorenson; great-grandchildren, Rhys Paterson and Adelaide Paterson; brother, Donnie; sisters, Shirley and Margret; Wendy's children, Tyler (Candice) Martens, Tara (Billy) Carter, Jace (Sheila) Lundy, and Riley (Shianne) Lundy; Wendy's grandchildren, Emersyn, Stryker, Dane, Keeley, Kaylor, Shayda, Cashtyn, Chevelle, Autum, McKenna, Bayden, Jazlyn and Blakely; special granddaughter, Serenity Heinz; as well as numerous nieces and nephews. Glen was predeceased by his parents, Harry and Hazel Mitchell. Glen was born and raised on the family farm south of Orkney, SK. In 1983, he relocated to Maple Creek with his young family and operated his own cement company as well as the local bowling alley. In 1996, he moved to Medicine Hat and went to work maintaining and restoring John Deere tractors…an endeavor that he truly loved and was proud of. He loved to share his mechanical knowledge with others whenever the opportunity came around and he enjoyed reciting poetry and singing as well. In 2005, Glen met Wendy and they started a new chapter together, living in Irvine, and bringing together their two families. He was a generous man and would give the shirt off his back if he knew someone was in need and was a man of his word. Glen began his long battle with cancer in 2005, when he was given a six-month diagnosis. In demonstration of his strong will and perseverance, Glen was able to outwit and outlast that diagnosis by 17 years! The family have chosen to honour Glen in their thoughts and prayers without a formal service. Memorial gifts in Glen's memory may be made to Carmel Hospice at St. Joseph's Home, 156 – 3rd Street NE, Medicine Hat, Alberta, T1A 5M1. Condolences may be sent through www.saamis.com or to condolences@saamis.com subject heading Glen Mitchell. Funeral arrangements are entrusted to

1924 ~ Florence Pols ~ 2022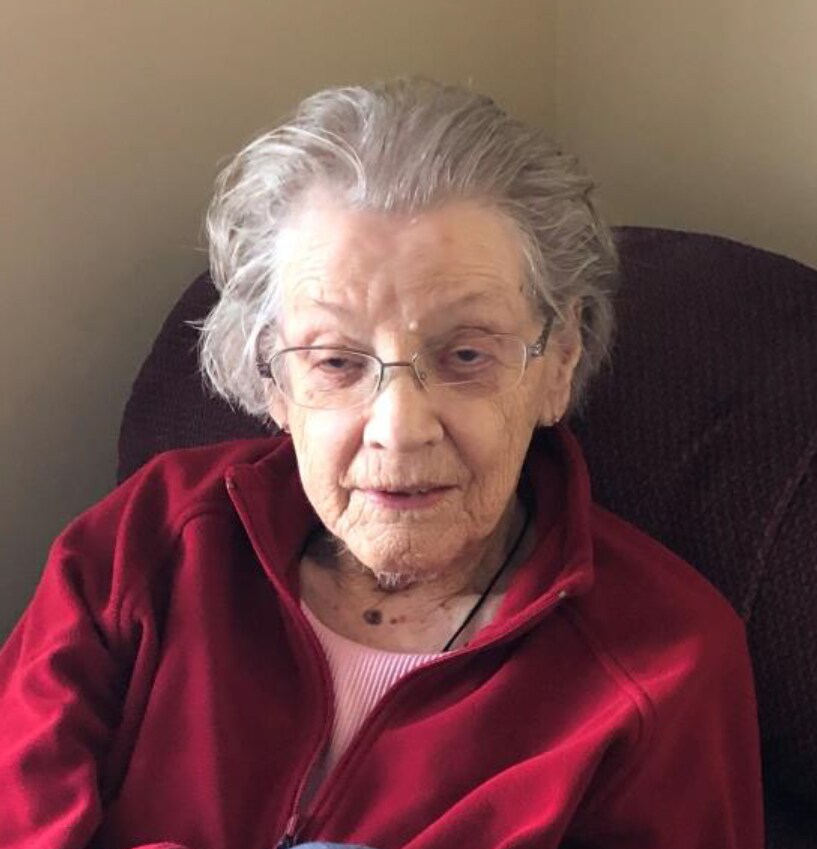 Florence Pols, of Medicine Hat, passed away on Sunday, February 20th, 2022, at the age of 98 years. A private family service was held yesterday at SAAMIS MEMORIAL FUNERAL CHAPEL. Memorial gifts in Florence's memory may be made to Carmel Hospice at St. Joseph's Home. Condolences may be sent through www.saamis.com or to condolences@saamis.com subject heading Florence Pols. Funeral arrangements are entrusted to

1928 ~ Donald Gill ~ 2022
Donald Vernon Gill of Medicine Hat passed away on Wednesday, February 16th, 2022 at the age of 93 years. The Memorial Service was held yesterday at SAAMIS MEMORIAL FUNERAL CHAPEL with Pastor Shane Hein officiating. Memorial gifts in Donald's memory may be made to the Alberta Heart & Stroke Foundation, Parkinson Association of Alberta, or a charity of your choice. Condolences may be sent through www.saamis.com or to condolences@saamis.com subject heading Donald Gill. Funeral arrangements are entrusted to

1952 ~ Gregory Tewsley ~ 2022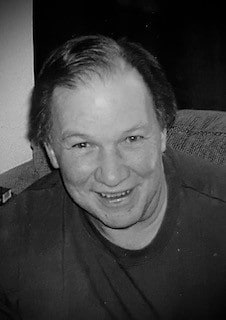 Gregory John Tewsley was born in Calgary on October 7, 1952, and passed away peacefully at home on February 14, 2022, at the age of 69 years. He will lovingly be remembered by his wife, Marny Tewsley; his daughters, Alison (Kevin) Jesske, Shawn (Brad) Hausauer, Anne (Dan) Dudeau; his grandchildren, Travis, Colby (Shay), Haylie, Jacob, Owen, Nole; and great-granddaughter, Avery; also his sisters, Kathy (Colin) Bryksa, Joan Desjarlais, Wendy (Jack) Margo; brother-in-law, Les Schwabe; as well as several nieces and nephews. Greg was predeceased by his mother and father, Jack and Theresa Tewsley; his youngest sister, Christine Tewsley-Schwabe; brother-in-law, Ken Desjarlais; and niece, Quinn Tewsley-Schwabe. In the summertime, Greg enjoyed yard work and he was fierce about harvesting the fresh peas from the garden; BBQing the old fashion way with charcoal briquettes and fire starter (don't forget the fire starter); playing countless hands of cards on the deck; and many rounds of backgammon. He was always up for any kind of building project and in healthier years, leant a hand wherever needed. His sense of humour was legendary and his practical jokes will be remembered fondly. Trips to the mountains always brought Greg much peace and joy, and his daughters plan on taking him on one last trip this summer. A private celebration of Greg's life will be held at Saamis Memorial Funeral Chapel. Condolences may be sent through www.saamis.com or to condolences@saamis.com subject heading Gregory Tewsley. Funeral arrangements are entrusted to

January 14 1935 ~ Alfred William (Bill) Blore ~ February 10 2022
It is with deep sadness that we wish to announce the sudden passing of Bill our beloved husband, uncle, brother in-law, cousin and friend. Bill turned 87 years of age in January and passed away on February 10, 2022 in the Medicine Hat Regional Hospital. Bill was born in Red Deer, Alberta to father, Fred Blore and mother, Grace (Cooke) Blore. Bill grew up in Red Deer and took all his schooling there. He later obtained a Degree in Education at the University of Alberta. He was hired by the Calgary Board of Education and taught for 10 years; then served as principal for 25 years. While teaching at Currie School, Bill met and later married the love of his life, Clare Wagner of Lemsford, Saskatchewan, who was also a schoolteacher. After teaching many years, Bill and Clare decided in 1991 to retire and move to Vancouver Island. They chose a beautiful waterfront property in the North Sannich area and resided there for 22 years. In September 2013, they made the decision to be closer to Clare's family, moved to Alberta, and chose a nice retirement community in Medicine Hat. Bill being an educator had a huge capacity for learning and one of his favorite subjects was history. Bill could give great history lessons about Canada to a lending ear, but it seemed like his most vast area of history was of the United Kingdom. Since Bill and Clare had made approximately a dozen trips to the UK, he amassed a wealth of information about England. He loved to visit his mother's relatives in the Worcestershire area and the Blore relatives in the Staffordshire area. With that history, it was very natural for Bill to become a volunteer on the Island to such historic sites as Craigdarrock Castle, Hatley Park National Historic Site, the BC Lieutenant Governor Residence and the Royal BC Museum, as well as the Esplanade Arts & Heritage Centre in Medicine Hat. Bill was even a creator of small museums for the Victoria Police Department and Medicine Hat Police Service. Bill and Clare are very devoted subjects to HRH Queen Elizabeth II, with collections of memorabilia to all things related to the royals. From the first time the Queen visited Edmonton where Bill witnessed her drive by, to the attendance at a Buckingham Palace Garden Party, to the Queens official visits to the Victoria area - Bill would love to see his Queen. For a time, Bill was the chair of the Monarchist League of Victoria. Bill and Clare loved travelling and visiting family and friends in Alberta and Saskatchewan. With annual trips they tried to visit as many people as possible. Families always looked forward to seeing Bill in a car or a rented RV. Many heartwarming conversations were held over dining room tables throughout the Prairies. Bill is survived by Clare, his loving wife of 54 years; sister-in law, Betty Scherger; brothers-in-law, Raymond (Helen), Joseph and Pius Wagner; cousins, David Blore, Alan (Jean) Blore, Casey (Judy) Tanner, Audrey Blore, Anne (Bill) Nugent and Bill (Myrna) Haydamack; friend, Elizabeth Carmichael; as well as numerous nieces, nephews, great-nieces, and great-nephews who have all considered Uncle Bill an important part of their lives. Bill is also survived by his British cousins, Rachael Nicholls, Louis Nicholls, Karl (Sally) and daughters, Amy and Lucy Nicholls; Sue and son, Warrick Cooke; as well as Peter, John and Alan Hodgkinson. Bill was predeceased by his parents, Fred and Grace Blore; his cousins, Ken Nicholls, Heidi Nicholls, Steve Cooke, and Sheila Hodgkinson; his brothers-in-law, sisters-in-law, nieces and nephews. Thank you to Staff of the Medicine Hat Regional Hospital for their professional and exceptional level of care. Thank you to Arnold and Barb Schmidt for their caring kind friendship, taking Bill and Clare to medical appointments and on road trips. Those wishing to pay their respects may do so at SAAMIS MEMORIAL FUNERAL CHAPEL, #1 Dunmore Road SE, Medicine Hat, AB on Thursday, February 17th, 2022 from 6:00 to 6:55 pm. Vigil Rites (Prayers) will follow at SAAMIS MEMORIAL FUNERAL CHAPEL on Thursday, February 17th at 7:00 pm. The Funeral Mass will be celebrated at ST. PATRICK'S ROMAN CATHOLIC CHURCH, 238-2nd Ave NE, Medicine Hat, Alberta on Friday, February 18th, 2022, at 11:00 am with Celebrant, Roque Pereira. Interment will be determined at a later date. Family and friends that are unable to attend in person, are invited to join Bill's service streamed live by logging on to www.saamis.com and joining the live webcast on Bill's memorial page on the above date at 10:55 am. A virtual guest book is available on the livestream page for those participating remotely. Memorial gifts in Bill's memory may be made to the Root Cellar Food & Wellness Hub, 440 Maple Ave SE, Medicine Hat, AB. Condolences may be sent through www.saamis.com or to condolences@saamis.com subject heading William Blore. Funeral arrangements are entrusted to

1933 ~ Jose Gomes ~ 2022

Jose Gomes passed away peacefully on Wednesday, February 9th, 2022 in Medicine Hat. The Funeral Mass Service was held at HOLY FAMILY PARISH on Saturday, March 26th 2022. In lieu of flowers, donations may be made to the Alzheimer Society or Parkinson Association of Alberta. Condolences may be sent through www.saamis.com or to condolences@saamis.com subject heading Jose Gomes. Funeral arrangements are entrusted to

1944 ~ Barry Wutzke ~ 2022
Barry Joseph Wutzke of Medicine Hat passed away on Monday, February 7th, 2022 at the age of 77 years. Barry leaves to cherish his memory his nephews, Kevin (Tina) Stuber and Jason (Patti) Stuber; and great nieces, Katelyn, Colyssa, and Sydney. He was predeceased by his parents, Joseph and Anna Wutzke; as well as sisters, Lynne Stuber and Judith Wutzke. Barry was born March 25th, 1944 in Medicine Hat, AB. He was raised with a love for the land and was a hardworking and proud farmer until his retirement. He will be deeply missed by all those who knew and loved him. A private graveside service will be held at Hillside Cemetery. Memorial gifts in Barry 's memory may be made to the Canadian Breast Cancer Foundation, Alberta/NWT Chapter, #700 – 10665 Jasper Avenue, Edmonton, Alberta T5J 3S9. Condolences may be sent through www.saamis.com or to condolences@saamis.com subject heading Barry Wutzke. Funeral arrangements are entrusted to

1932 ~ Rev. Keith Running ~ 2021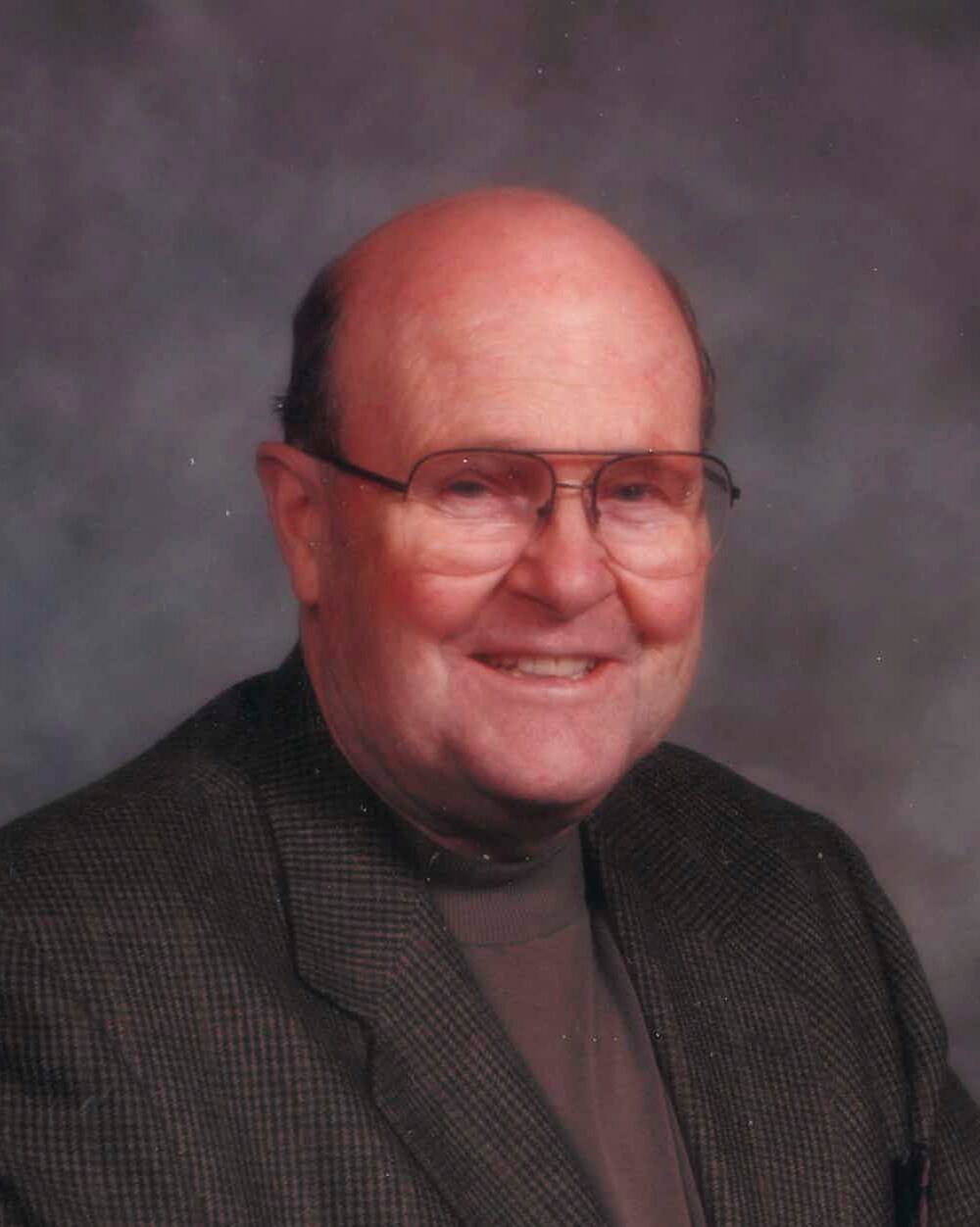 Rev. Keith Stanley Running went to be with his Lord and Saviour at the age of 90 years. Keith was born in Brockville, Ontario. Keith pastored with the love of his life and best friend, Anne in several churches in Ontario, before coming to Medicine Hat, Alberta in 1979, where they pastored First Assembly of God and Christ the King Assembly until retirement. Keith leaves behind to mourn his passing his children, Mark (Dawn) Running of Lacombe, AB. and Rebecca (Mark) Borrows of Medicine Hat. He was predeceased by his beloved wife, Anne; his mother, Bernice; father, Lawrence Stanley; and sister, Flora. The celebration of Keith's life will take place Saturday, February 19, 2022, at 10:30 a.m at SAAMIS MEMORIAL FUNERAL CHAPEL, #1 Dunmore Road SE, Medicine Hat. Family and friends that are unable to attend in person, are invited to join Keith's service streamed live by logging on to www.saamis.com and joining the live webcast on Keith's memorial page on the above date at 10:25 am. A virtual guest book is available on the livestream page for those participating remotely. Private Family Internment to follow. In Lieu of flowers donations can be made to King of Kings Ministries in Jerusalem. www.kkm.network or for a Tax-deductible receipt make donation payable to "Lacombe Pentecostal Church" designated for King of Kings Ministries. 40331 Range Road 27-1 Lacombe, AB T4L 0E3. Condolences may be sent through www.saamis.com or to condolences@saamis.com subject heading Keith Running. Funeral arrangements are entrusted to

1938 ~ Josephine (Winder) Mastel ~ 2022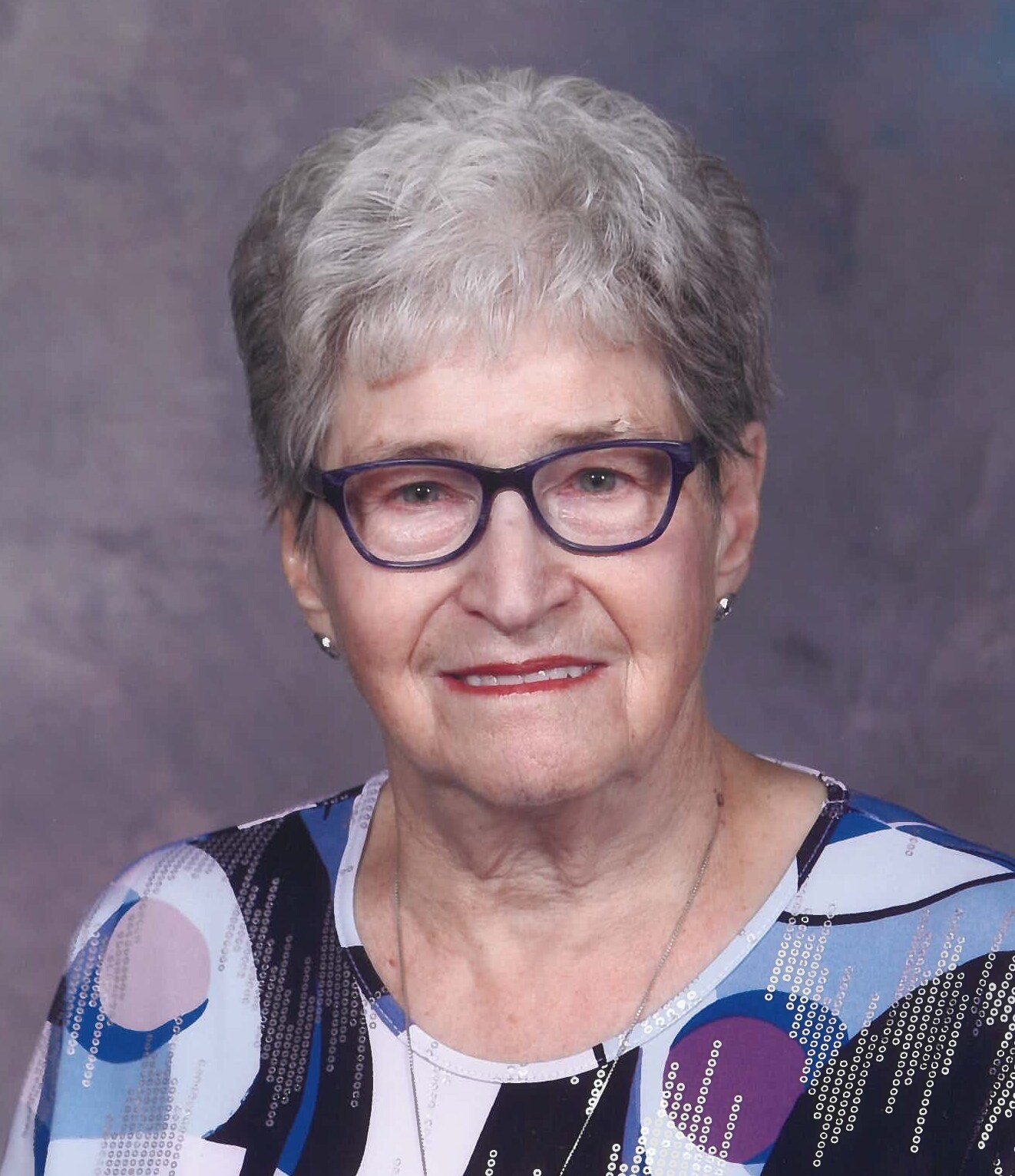 Joyce was called home suddenly to the Lord on February 6th, 2022 at the age of 83 years. She was predeceased by her husband, Peter, and her daughter, Cheri. She is survived by her son, Brian; daughter, Bonita (Donald); granddaughters, Stephaine (Justin) and Kimberly (Zach); six great grandchildren, Dawson, Ashlyn, Kaydance, Taylor, Kerris, and Nixon. In lieu of flowers, donations can be made to Alberta Heart & Stroke Foundation, PO Box 460 STN K, Toronto, ON M4P 9Z9. Due to Covid-19, a private service will be held. Funeral arrangements are entrusted to

1947 ~ Doreen Stolz~ 2022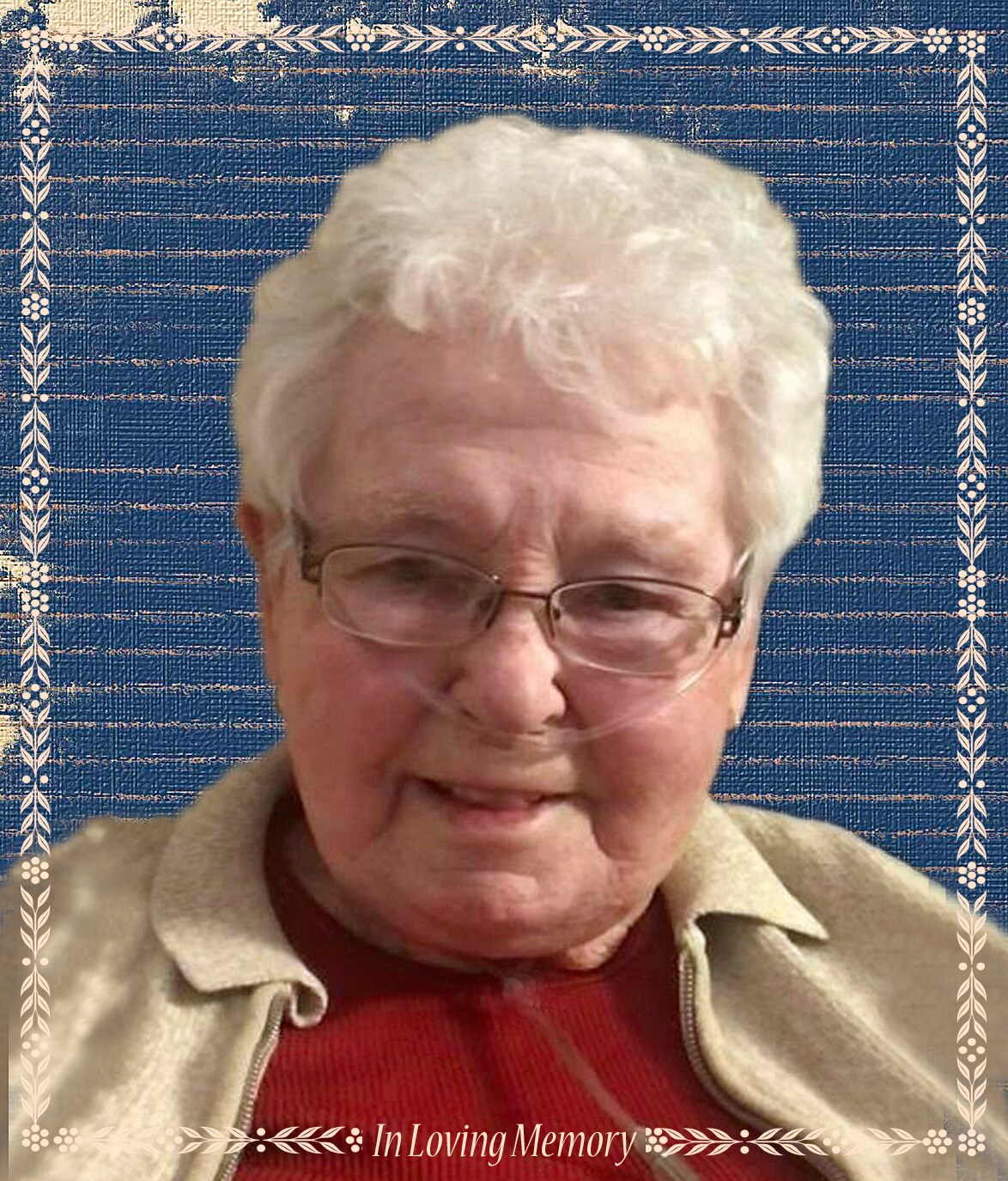 Doreen Stolz passed away on Thursday, February 3, 2022, at the age of 90 years. She leaves to cherish her memory her two children, Cheryl (Jennifer) Stolz and Wayne (Lori) Stolz; sisters, Marlene Sulz and Diane Romanchuk (Ron Romanchuk); as well as numerous nieces, nephews and friends. She was predeceased by her parents; her husband, August Stolz; her brother, Oscar Donald Moser; her brother-in-law, Lloyd Sulz; as well as numerous nieces, nephews and in-laws. Doreen farmed the homestead with her husband, August Stolz near Mendham, Saskatchewan, until she and August retired to Medicine Hat in 1986. In retirement she enjoyed hobbies such as crocheting, baking, gardening, fishing, and volunteering at Echo Dale hobby farm. Due to COVID-19 restrictions, the funeral service will be by invitation only, on Friday, February 11, 2022, at SAAMIS MEMORIAL FUNERAL CHAPEL, #1 Dunmore Road SE, Medicine Hat at 3:00 pm. The service will be live streamed at that time; visit the Saamis website at https://www.saamis.com/. On Saamis home page scroll down to "Recent Events," and then click on Doreen Stolz's obituary and then click on the "Live Stream" link. In lieu of flowers gifts in Doreen's memory may be made to The Canadian Diabetes Association, 220, 6223 – 2 Street SE, Calgary, AB T2H 1J5. Condolences may be sent to Wayne and Lori Stolz, 44 Clelland Crescent SE, Medicine Hat, AB T1B 1M7. Funeral arrangements are entrusted to

1945~ Carole Heron~ 2022
Carole Dawn Heron (née Hermanson) was called home suddenly to her Lord on February 1, 2022 at the age of 76 years. A private family service was held yesterday at Hillcrest Church. Condolences may be sent through www.saamis.com or to condolences@saamis.com subject heading Carole Heron. Funeral arrangements are entrusted to

1956 ~ Linda McAndrews ~ 2022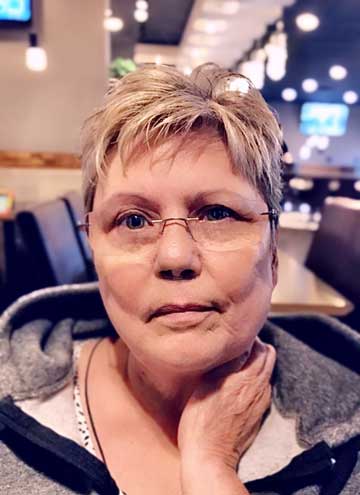 It is with deep sadness that we announce the passing of our beloved mother, Linda McAndrews, on February 1st, 2022, at 65 years of age after a brave battle with cancer. Heaven gained another angel as she joins her husband, the late Ronald McAndrews. Linda will be missed greatly by her children, Brandy (Matt) Stewart and Dustin McAndrews; her father, Patrick Michael; sisters, Cindy (Steve) Greene, Patricia Foley; brother, Leonard Michael; as well as numerous nieces and nephews. Linda was predeceased by her mother, Loretta Michael. Linda was born in Medicine Hat, AB, on April 30th, 1956. In her mid twenties she met her husband Ron McAndrews and they married on October 1st, 1977. They resided in Medicine Hat and had two children. Linda was a devoted mother and wife, always smiling with a fun personality and well loved by everyone that knew her. She leaves behind many memories that will be cherished by her family and friends and she will be deeply missed. The interment will take place at Hillside Cemetery on Saturday, February 12th, 2022 at 1:00 pm. A Come and Go Celebration will follow at Desert Blume Golf Course, 107 Clubhouse Drive SW from 2:00 pm to 5:00 pm. Desert Blume participates in the REP program. Please be prepared to show proof of vaccination. Donations in Linda's memory may be made to the Marjery E. Yuill Cancer Centre (cheques made payable to the Medicine Hat and District Health Foundation), 666 5 St SW, Medicine Hat, AB T1A 4H6. Condolences may be sent to condolences@saamis.com subject heading Linda McAndrews. Funeral arrangements are intrusted to .

1947 ~ Dennis Baggs ~ 2022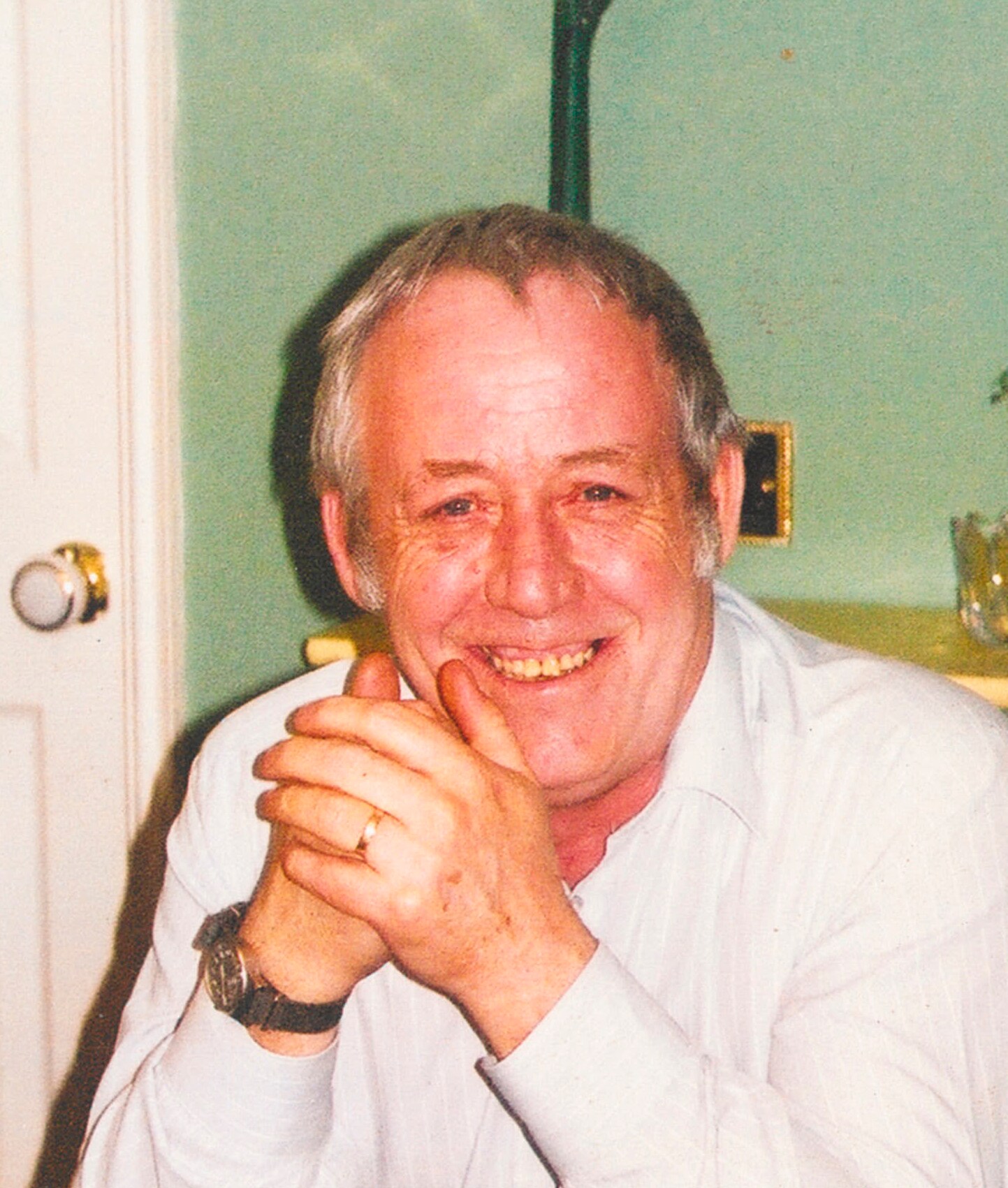 Dennis W. Baggs of Medicine Hat, beloved husband of the late Marie Sirphina Baggs, passed away peacefully on Friday, January 28th, 2022 at the age of 74 years. Dennis will be lovingly missed by his mother Grace; his sister, Janet (William) Wilkinson; brother, David (Carol) Baggs; his wife's children and all his friends. Dennis was predeceased by his wife, Marie Baggs and his father, George Baggs. Dennis wished to be cremated and have a private memorial. Dennis was born in Worksop, Nottinghamshire England and enlisted in the Royal Armoured Corps. in 1979. He served in the 9th/12th Royal Lancers (Prince of Wales). During his service he completed tours in Ireland and Cyprus before arriving in Suffield. There he met his wife Marie, married, and became a Canadian citizen. He retired shortly after in 1992. Dennis enjoyed reading, watching movies but mostly he enjoyed playing games with the numerous friends he made. Dennis will be remembered for being reliable, warm hearted, quick witted, and honest. Memorial gifts in Dennis; memory may be made to The Canadian Diabetes Association, 220, 6223 – 2 Street SE, Calgary, AB T2H 1J5. Condolences may be sent through www.saamis.com or to condolences@saamis.com subject heading Dennis Baggs.

1944 ~ Gail Sulz ~ 2022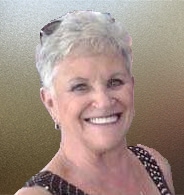 It is with great sadness the family announces that on January 27, 2022, Gail Sulz, passed away peacefully at Medicine Hat Regional Hospital at the age of 77 years. Gail leaves to cherish her memory her husband, Stan; children, Cory (Kelly) Sulz and Nadine Sulz. She was predeceased by her parents, Jacob and Helen Gieser as well as all of her siblings. Gail was born in Medicine Hat, was raised and attended school in Golden Prairie, SK. Gail and Stan were married in Medicine Hat at St. Peter Lutheran Church in 1963. They lived at Burdette, Acadia Valley, Oyen and then settled in Medicine Hat in 2001. For Gail family always came first, she loved traveling, curling, but most of all she loved spending time and cooking for family and friends. Nadine always called her "Mamma Bear". Mom had a deep love for animals and would often spend time babysitting the "fur babies". She will be dearly missed by all who knew and loved her. A private family time of remembrance will be held. Memorial gifts in Gail's name may be made to S.P.C.A., 55 Southview Drive SW, Medicine Hat, Alberta, T1A 8E8. Condolences may be sent to condolences@saamis.com subject heading Gail Sulz. Funeral arrangements by

1943 ~ Wayne Wilson ~ 2022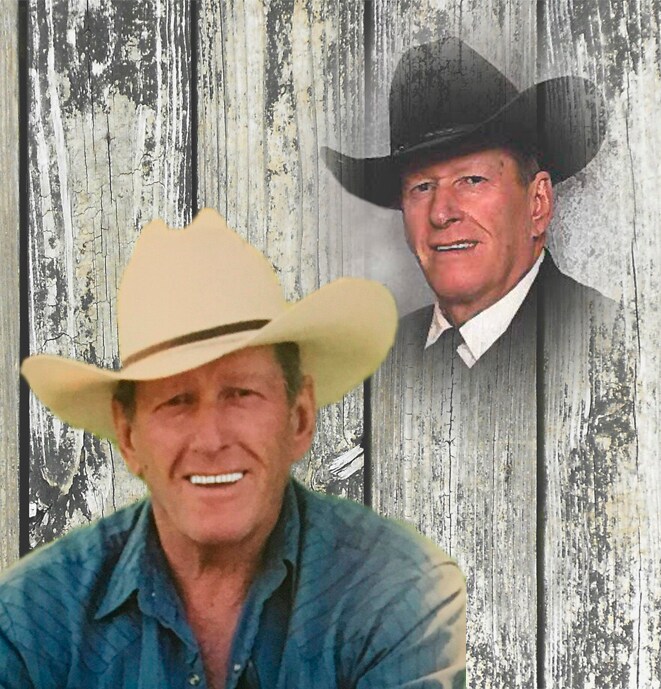 Heaven has received another cowboy. Wayne Lyle Wilson passed away unexpectedly at the age of 78 years in Medicine Hat, on January 25, 2022 with his beloved wife, ShirleyAnn by his side. Wayne was born on June 24, 1943 in Medicine Hat, grew up on Battle Creek, SK. He loved ranch life and his many toys, his favourites being skidoo's and airplane. Wayne is survived by his wife of 54 years, ShirleyAnn; daughters, Tammy (Jerry) Rousseau, Tracey (Harlan) Hammel, and Stephanie (Kevin) Zacher. He adored his seven grandchildren, Kiona, Rylan, Naia, Wilson, Daxon, Micah and Jacey. The huge smile on his face when the kids walked in the room was heartwarming. Predeceased by his father, Lyle Wilson; mother, Meda Paterson and older brother, Larry Wilson. Forever remembered by his sisters, Dixie Black and Penny Read, whom he teased mercilessly. Much loved uncle, as well as many more honourary nieces and nephews that he collected along the way. So missed by his loyal dog and best friend, Manard. He was full of mischief from a small boy and never quite grew out of it. His smile would light up the room and there was always a lot of BS and laughter. He enjoyed bowling, horseshoes, golf and a good game of card at which he was known to cheat (he loved to get caught!). He kept a pick in his wallet, in case he came across a banjo. He loved to play and sing with his friends and was captain of the 'old cowboy scooter club". There will be a private celebration of Wayne's life. Those who wish to remember Wayne with a donation may do so to the Medicine Hat Ronald McDonald House, 569 4 St SW, Medicine Hat, AB T1A 4G2 or Alzheimer Society, 201, 770 – 6th Street SW, Medicine Hat, Alberta, T1A 4J6. Condolences may be sent to condolences@saamis.com subject heading Wayne Wilson. Funeral arrangements by

1929 ~ Harvey Frederick Beck ~ 2022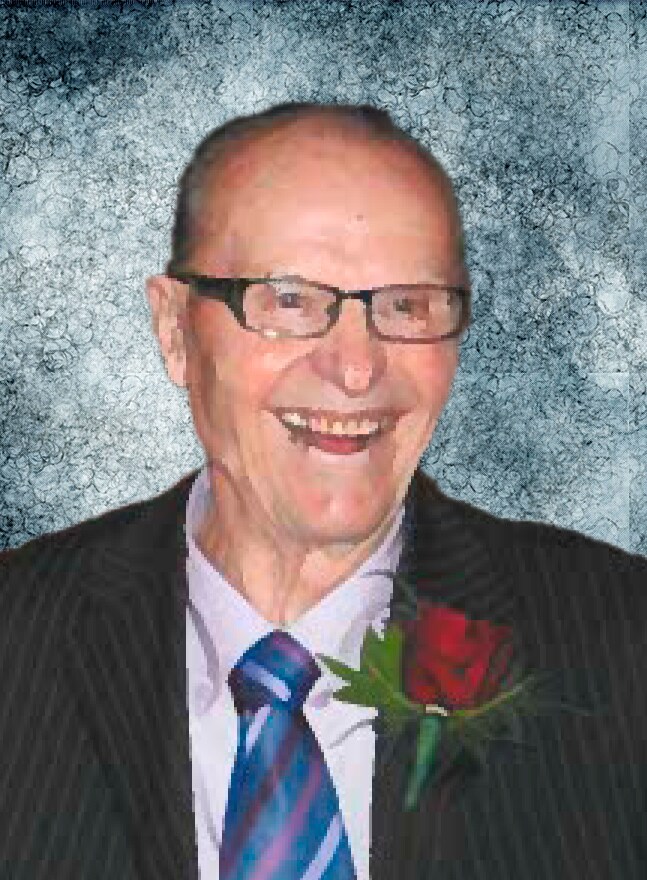 It is with great sorrow we share the news of the passing of our father Harvey Beck. He leaves his cherished wife of 68 years, Dolores. He also leaves children, Janice (Gordon) Ponto, Keith (Regi) Beck, Nancy (Greg) Morris, and Stephen Beck; nine grandchildren; eight great grandchildren; sister, Joyce; as well as many other family members and friends. Harvey was born and raised on a farm outside of Schuler. That is where he met the love of his life, Dolores, who taught school in Schuler. They were married in 1953 and lived in Schuler, Redcliff, and then Medicine Hat. Harvey worked hard and played hard his whole life. Harvey and Dolores enjoyed camping and boating, world travel, playing music, antique cars, and being snowbirds in Yuma. Harvey could fix and build anything, that's why his nickname was Mr. Wonderful! Family was very important to Harvey. He was a wonderful and loving husband, father, grandfather, and great grandfather, as well as a friend to many. His warm manner and sincere interest in others was always felt, as well as his big hugs. Missed by all who were lucky enough to have known him. Those wishing to pay their respects may do so at SAAMIS MEMORIAL FUNERAL CHAPEL, 1 Dunmore Road SE, Medicine Hat, AB on Friday, January 28th, 2022 from 6:00 to 8:00 pm. The Funeral Service will be held at SAAMIS MEMORIAL FUNERAL CHAPEL on Saturday, January 29th, 2022 at 1:00 pm with Pastor Shane Hein officiating. Family and friends are welcome to participate via livestream by logging on to www.saamis.com and joining the live webcast on Havey's memorial page at the above date and time. A virtual guest book is available on the livestream page for those participating remotely. Memorial gifts in Harvey's memory may be made to Alberta Heart & Stroke Foundation, PO Box 460 STN K, Toronto, ON M4P 9Z9. Condolences may be sent through www.saamis.com or to condolences@saamis.com subject heading Harvey Beck. Funeral arrangements are entrusted to

1942 ~ Archibald "Archie" Sabin ~ 2022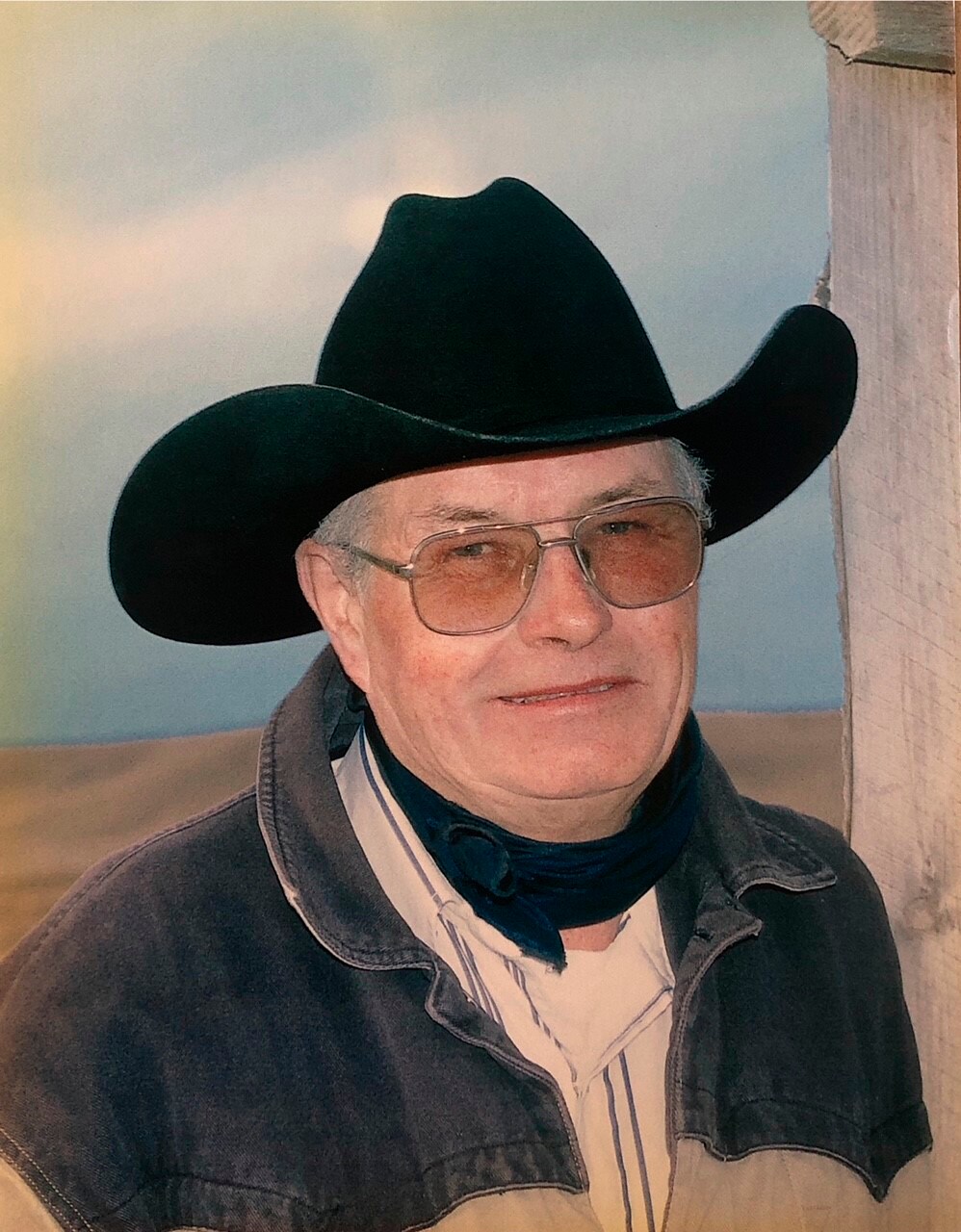 Archibald (Archie) Paul Sabin passed away on Sunday, January 16, 2022, at the age of 79 years in Medicine Hat, AB. Archie is survived by his loving wife of 51 years, Kathy Sabin; daughters; Mona Lisa (Glenn) Newby, Nova Lee (Rodney) Perrin, Lynne (Scott) Brown, and Lori (Dennis) Currall; grandchildren, Adelita (Tyler), James & Elsie Gebhart, Amber (Cassidy) Hudson, Micheala Newby, Darcy Newby, Natalee Perrin, Jessica Brown, Morgan Brown & Ethan Currall; two sisters, Helen Mackie and Elaine Pashko; sisters and brothers-in-law, Ester Sabin, Mickey (Joanne) Meston, Sharon (Norman) Otteson, Fred (Marlene) Meston & Carol (Johnny) Lee; as well as numerous nieces, nephews and friends. Archie was predeceased by his cherished parents, Janet and Andrew Sabin; in laws, Alexander and Dorothy Meston; grandsons, Ty Currall and Edwin Perrin; seven sisters; four brothers; and numerous brothers-in-law, sisters-in-law, nieces, nephews and friends. Archie was born on January 18, 1942, at his parent's homestead near Minton, SK. He grew up the youngest of 14 children on the family farm in the Big Four community attending school and helping on the farm. He met the love of his life, Katherine (Kathy) Meston in Bengough, SK and Archie followed her all the way to Alberta. On November 14, 1970, Kathy and Archie were married in Red Deer, AB and with their two beautiful daughters Mona Lisa and Nova Lee they started their life in Central Alberta. Archie worked various jobs from rigs to cowboying until he started his own business as an A.I. Technician. Which led Archie and Kathy to running the Hargrave Bullsprings Ranch in 1978. They welcomed two more daughters, Lynne and Lori to the mix and their family was complete. The family enjoyed adventures across the country chuckwagon racing, rodeoing, 4H and a lot of time on the ranch. Archie had a work ethic that was unmatched and always went the extra mile to make sure the job was done right. He had a special gift of being able to hold a conversation and make a connection with anyone. Although, he was always up for a good time his best times were spent at the Bullsprings ranch and with his family. A simple man with a complex mind that had a zest for life. You never had to wonder what was on his mind or if he was proud of you because he left nothing unsaid. His zest for life, cheeky grin and his ability to turn a tough situation into an opportunity will be missed. A private service by invite only will be held on Saturday, January 22, 2022, in Medicine Hat, AB. A celebration of life and internment will take place at a later date. In lieu of flowers memorial donations in Archie's name may be directed to HALO, 12 - 1 Airport Drive SW, Medicine Hat, Alberta, T1A 5G4. F uneral arrangements are entrusted to

1928 ~ Dorothy LeBlanc ~ 2022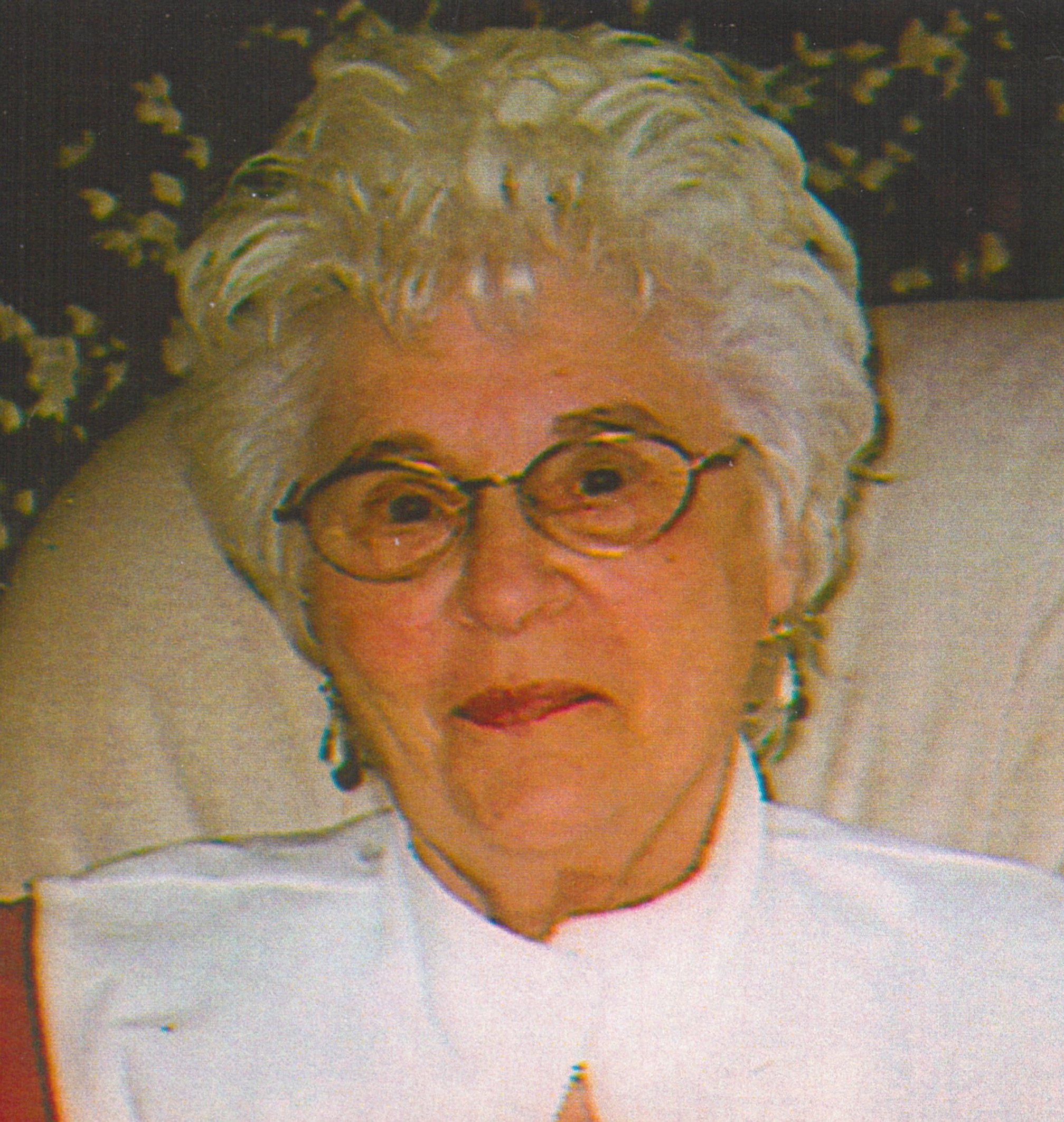 Dorothy Margaret LeBlanc of Medicine Hat, passed away on Sunday, January 16th, 2022 at the age of 93 years. The Funeral Service was held yesterday at Hillside Cemetery, Gershaw Dr SW & 10 Ave SW, MEDICINE HAT, AB. Condolences may be sent through www.saamis.com or to condolences@saamis.com subject heading Dorothy LeBlanc. Funeral arrangements entrusted to

1926 ~ Frederick Entzminger ~ 2022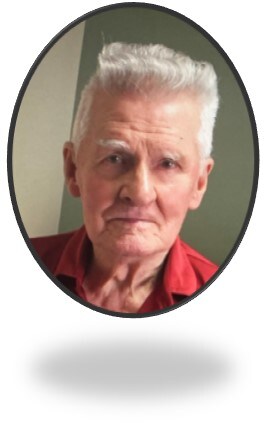 Frederick (Fritz) Entzminger passed away January 10, 2022, at the age of 95 years. Fritz was predeceased by his parents, Albert and Adela; his sister, Irene; and brother-in-law, Cliff. He is survived by his daughter, Debra (Glenn); his son, Robert; and his "favourite" (only) granddaughter, Jill. He will be remembered by his sister, Janet (Marvin); and nephews, Stewart and Timmy (Cori); his brother, Billy (Lynette); nephews, Jimmy (Susan), Bill (Debbie) and numerous great nieces and nephews. Fritz enjoyed many nights with his extended family playing cards and always enjoyed a good laugh. Fritz talked fondly of his work at Medalta and Dominion Glass. Most of all Fritz enjoyed his retirement. He was an avid golfer and member of the Medicine Hat Golf Club and shot 5 holes-in-one. He shot his age, 4 under-par, at the age of 68. He took up downhill skiing in his early 60's and everyone who knew him admired his spunk for life! A special thank you to Janet and family for all they have done for Fritz. We also thank the staff that took such great care of him in his last 9 months at Valleyview Age Care (he was especially fond of Nora, Vanessa, Ruth, Karina and Ying). The family will celebrate Fritz's life privately. Condolences may be sent to condolences@saamis.com subject heading Frederick Entzminger. Funeral arrangements by

1960 ~ Alison Galbraith ~ 2022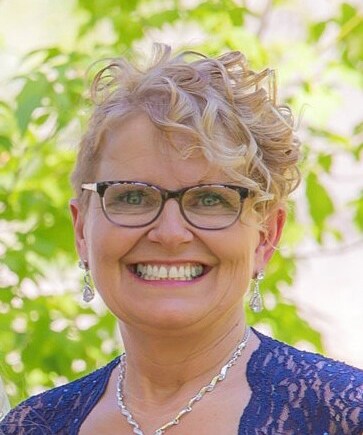 Alison Joy Galbraith passed away peacefully with family by her side on January 10, 2022. Alison was pre-deceased by her parents, Doug and Joyce Cave; brother, Scott Cave and son, Jordan; in-laws, Mona and Barney Galbraith. Alison will be lovingly remembered by her husband of 38 years, Ron; and children, Jessica (Chance) Szasz of Prince Albert and Wade (Amy McAllister) of Whitehorse, Yukon; niece, Hayley Cave of Calgary; the joy of her life her grandsons, Griffey and Walker Szasz; brother and sister-in-law, Rick and Peggy Galbraith and their family, Mike (Bobbi Jo) and Dyane (Ryan) and their children; as well as numerous other nieces, nephews, foster children, and "adopted" family. Alison was born in Regina on April 27, 1960. Alison loved to travel and was able to visit far off lands with family and friends. Her career path was that of helping people. Early childhood intervention, recreation therapy for the elderly and a care partner for disabled adults. Alison had a vibrant and jovial disposition - something that many have mentioned in their condolences. We hope that her memory will help others to see the positive, good things in life - even when it's tough to do so. Cremation will take place and she will be interred next to Jordan at St. Margaret's in her happy place, the Cypress Hills. In lieu of flowers a donation would be greatly appreciated to St. Margaret's Church, C/O David Carter, 404, 1616 Saamis Dr NW, Medicine Hat, AB. T1C 4X2. Condolences may be sent to condolences@saamis.com subject heading Alison Galbraith. Funeral arrangements by

1930 ~ Leonard (Len) Gehring ~ 2022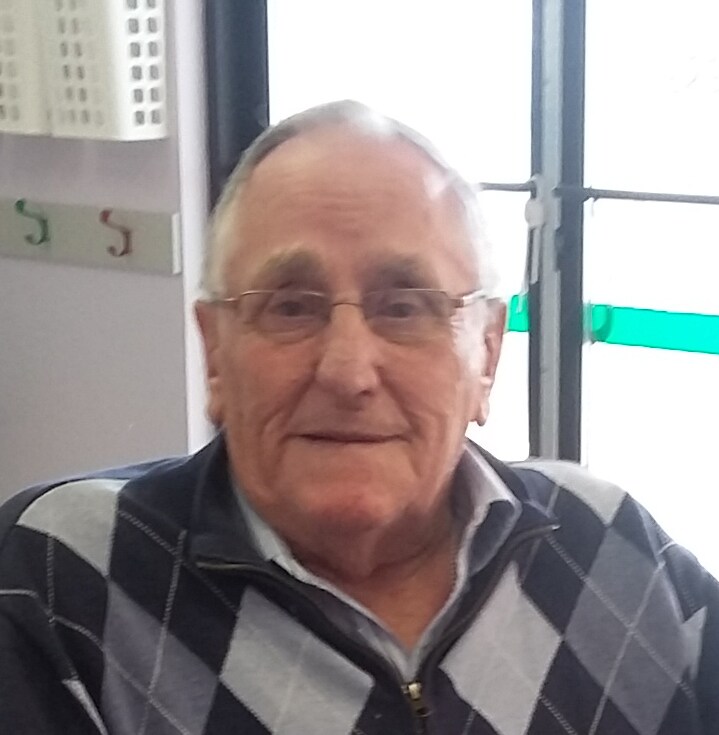 Len Gehring of Medicine Hat, passed away on Sunday, January 9th, 2022 at the age of 91 years. Leonard leaves his cherished wife of 70 years, Frieda; children, Greg (Darlynne) Gehring, Debbie (Vic) Simmons, Cheryl (Al) Kessler, Kim (Gilles) Brazeau; 11 grandchildren and their spouses, and 11 great-grandchildren; two sisters-in-law; one brother-in-law; as well as numerous nieces, nephews and a host of friends. Leonard was predeceased by his parents, Theodore and Fredricka Gehring; five brothers and one sister as well as Frieda's parents, Emanuel and Katharina Anhorn and six of her brothers. Len was born and raised in Schuler. He farmed for 50 years and retired at the age of 80. He was also a driver examiner for 24 years. Len enjoyed singing in the men's church choir, playing cards and baseball, curling and attending Tiger hockey games as a season ticket holder for over 40 years. He loved going on family vacations, cruises and all inclusive resorts. Len had a wonderful personality, was kind, compassionate and had a great sense of humour. He loved to socialize with family and friends. Family was very important to him. He was a wonderful husband, father, grandfather and great-grandfather and will be sadly missed by all who knew him. A special thank you to all the staff at Masterpiece Southlands Meadow for the wonderful care of Len. The private funeral service will be held at Saamis Memorial Funeral Chapel, 1 Dunmore Road SE, AB, T1A 1Z5 on January 21, 2022 with Pastor Steve Pahl officiating. Family and friends are welcome to participate via livestream by logging on to www.saamis.com and joining the live webcast on Leonard's memorial page at the above date at 12:50 pm. A virtual guest book is available on the livestream page for those participating remotely. Memorial gifts in Leonard's memory may be made to the Medicine Hat & District Health Foundation, 666 - 5th Street SW, Medicine Hat, Alberta T1A 4H6 or Masterpiece Southlands Meadow, 4401 Southlands Dr SE, Medicine Hat, AB T1B 0S1. Condolences may be sent through www.saamis.com or to condolences@saamis.com subject heading Leonard Gehring. Funeral arrangements are entrusted to

1957 - Edith Maria Amend Rinaldi - 2022
It is with great sorrow that we announce the passing of our beloved one Edith. On January 7, 2022, Edith peacefully left this world and left the suffering behind after a two year struggle with cancer. Edith was a person of great positivity; everything in her life was met with brilliant optimism regardless of the adversity encountered. She will be forever cherished by her brothers, sisters, mother and friends in kind. Her formal schooling was a Bachelor of science in biology degree from Concordia University and a Bachelor of Science in Nursing from McGill University and the University of Alberta. After her son was born she completed a Masters of Business Administration at the Ivy School of Business, University of Western Ontario. She spent most of her professional life at the Medicine Hat Regional hospital for 30 years in various capacities working for the betterment of healthcare. Edith met the love of her life Dr. Brent Rinaldi in 1981 at McGill University and was married in 1984. In 1988, she was blessed with a child, Matthew Nicolo Rinaldi. As a family they loved travel, gourmet cooking, and more recently, gardening. Fortunately, Edith was a voracious reader, a hobby she could enjoy even once debilitating cancer took hold. It is now with a heavy heart that each of us releases her from this life to her goal, entering the gates of heaven. The family would like to thank the physicians and staff at the Medicine Hat Regional Hospital for their professionalism and kindness. A special heartfelt thanks to the nurses, aides and pastoral staff at Carmel Hospice at St. Joseph's Home for their compassion, commitment and gifted caring shown to Edith and our family. Until we meet again. A private graveside service will take place on Wednesday, January 12th, 2022. A tribute to Edith's life is available for viewing by friends and family on her memorial page by logging into www.saamis.com. In lieu of flowers, donations in Edith's memory may be made to Carmel Hospice at St. Joseph's Home, 156 – 3rd Street NE, Medicine Hat, Alberta, T1A 5M1. Condolences may be sent through www.saamis.com or to condolences@saamis.com subject heading Edith Amend-Rinaldi. Funeral arrangements are entrusted to

1952 ~ Ann Gaylor ~ 2022
Ann Gaylor of Medicine Hat, passed away on Thursday, January 6th, 2022 at the age of 70 years. Ann leaves to cherish her memory her brothers, Lyle Gaylor and Clayton Gaylor (Laurie); sister, Barbara Jean Gaylor. Ann was predeceased by her parents, David and Eva Gaylor. There will be no funeral service held at this time. Condolences may be sent through www.saamis.com or to condolences@saamis.com subject heading Ann Gaylor. Funeral arrangements are entrusted to

1925 ~ Woyciehouski - Clarence Thomas ~ 2022

Clarence passed away at the age of 96 years on January 5, 2022 in Lethbridge. He was predeceased in 2014 by his beloved wife of 68 years, Dorothy May (Carter). He will be lovingly remembered by his son, Wayne (Esmeralda) Everett and his daughter, Mern (John) Bazian-Ramberg. He was a loving grandfather and will be sadly missed by grandchildren, Lance (Shannon) Bazian, Danielle (Kevin) Outhet and Steven (Lindsay) Everett. Clarence was especially proud of his great grandchildren, Jacek and Maddox Bazian, Grayson Outhet, and Olivia and Serena Everett. Clarence will be remembered for his compassion, sense of humour, integrity, humility and his love of family and friends. Due to Covid-19 restrictions, a private family Funeral Service will be held at Saamis Memorial Funeral Chapel at 1 o'clock pm on Wednesday, January 12, 2022. Attendance at the service will be by invitation only. Family and friends are welcome to participate via livestream by logging into www.saamis.com and joining the webcast on Clarence's memorial page. Condolences may be sent to condolences@saamis.com subject heading Clarence Woyciehouski. Funeral arrangements by

1943 ~Carol Kolody ~ 2022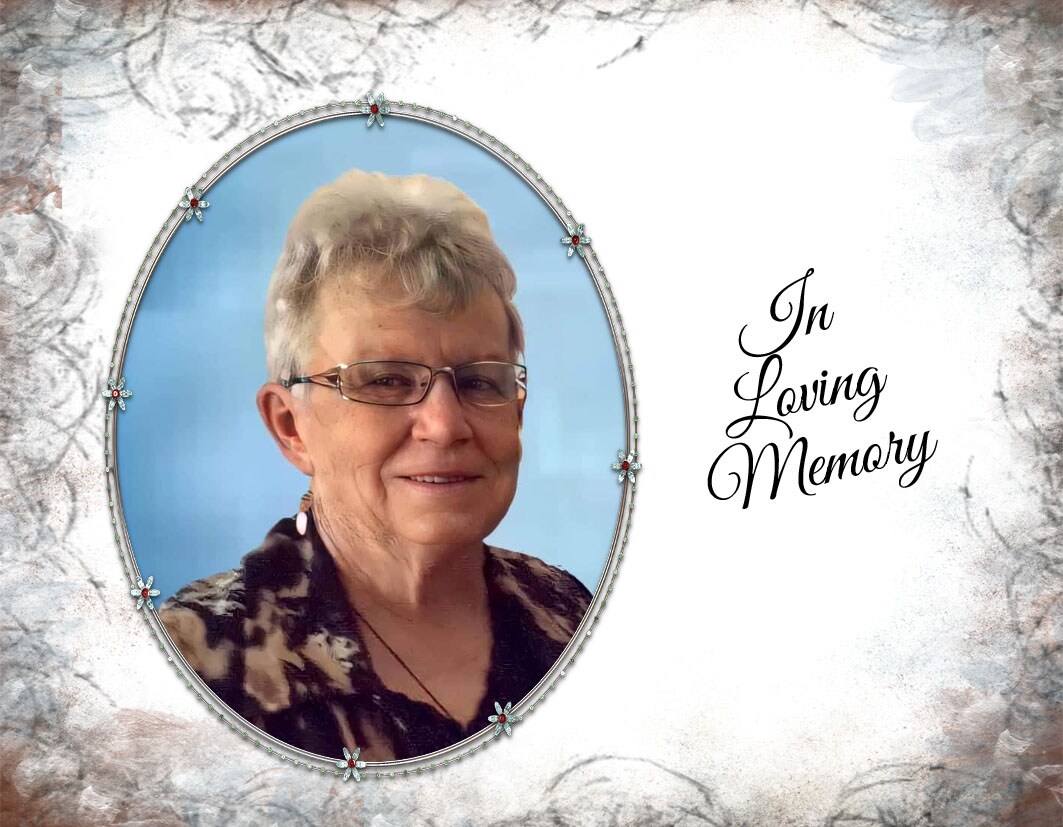 Carol Doreen Kolody passed away peacefully at the Bow Island Health Centre, surrounded by family on January 2, 2022 at the age of 78 years. She leaves to cherish her memory, her beloved husband of 50 years, Ted Kolody, her children, Todd Kolody, Derry Kolody, Carma (Kevin) Lane, Willis (Nicole) Kolody, Linda(Chuck) McDonald; grandchildren, Danae and Jalen Lane, Cavan and Kyana Kolody, Keegan and Zaide Kolody and great grand daughters, Tylah and Layklyn Lane. Also left behind to cherish her memory is Jack and Bev Kolody, Carol Kolody as well as numerous nieces and nephews and many friends. She was predeceased by her parents, Enoch and Lucille Christianson; her father and mother- in- law, William and Olga Kolody; brothers, Garth Christianson, Carmon Christianson; sister, Lynn Pollitt; brothers- in- law, Kenneth Pollitt and Walter Kolody. In 1971 our mom met the love of her life, Ted and married in November of the same year. Sons, Todd and Derry were brought into her world in the following 2 years, soon to be joined by their sister, Carma. Three years later they had another son, Willis. A few years later, mom's sister, Lynn passed away, so mom and dad adopted their niece, Linda, and raised her like their own. Five kids in the span of 6 years. Mom's family was complete. Our mom was born in Gull Lake, Saskatchewan on March 17, 1943. She lived for many years in Magrath, AB before moving to Calgary for a few years. She then met dad and in 1971, she moved to Bow Island, and then out to the farm east of Bow Island where she raised her family. They retired from farming in 1995, but lived there until 2005. In 2005 they retired off the farm into Medicine Hat. Mom enjoyed living in Medicine Hat, but she always said that when she needed to have assisted living, she was moving back to the Pleasant View Lodge in Bow Island. We were able to make this move happen, even if it was only for 7 days. Mom's family was the most important thing to her. Thankfully she was able to raise her family as a stay home mom. She loved helping dad on the farm and doing lots of yard work alongside him and her 5 kids. She grew a huge garden and loved spending lots of time outdoors. She also liked cooking, sewing, painting, drawing, cake decorating and the list goes on. Mom could do almost anything. Definitely a "Jill of all trades". She spent hundreds of hours chasing all of her kids around to their various sports. She loved driving all of them to their practices and games . I don't think mom hardly missed a single game. Mom was so full of love that it didn't just stop at dad and her kids, she had so much love for each one of her grandkids, and when her 2 great grandbabies came along, the love was still pouring out of her. A private Graveside Service will be held. In lieu of flowers, mom would like you to go out and show random acts of kindness to someone in need. Condolences may be sent to condolences@saamis.com subject heading Carol Kolody. Funeral arrangements by

1936 ~Joyce Hillis ~ 2022
Joyce Annie Hillis of Medicine Hat, passed away on Sunday, January 2nd, 2022 at the age of 85 years. The Funeral Service was held yesterday at Saamis Memorial Funeral Chapel, 1 Dunmore Road SE, Medicine Hat, AB T1A 1Z5. Condolences may be sent through www.saamis.com or to condolences@saamis.com subject heading Joyce Hillis. Funeral arrangements entrusted to

1936 ~ Evelyn Herter ~ 2022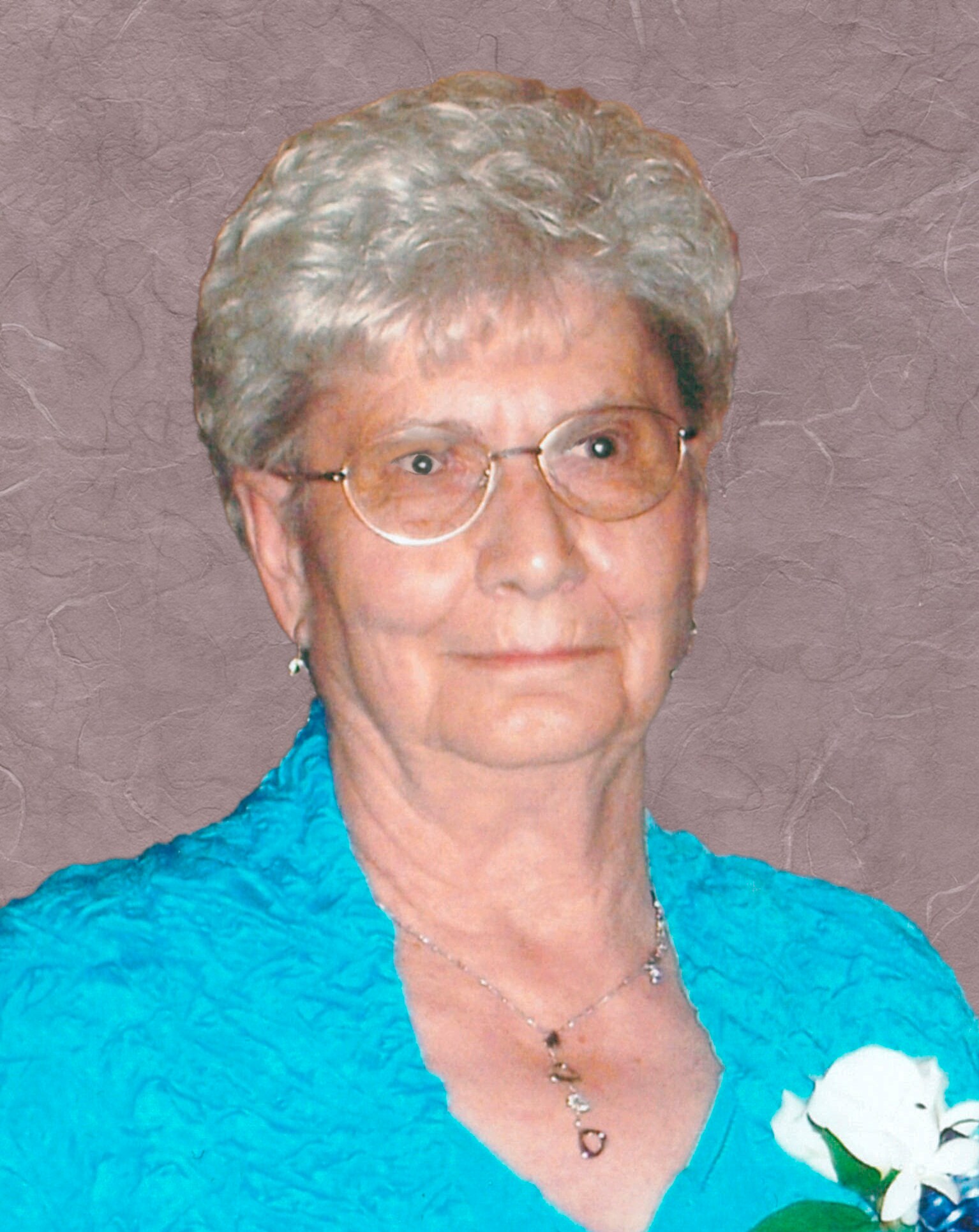 Evelyn Herter of Medicine Hat, passed away on Sunday, January 2nd, 2022 at the age of 85 years. Evelyn leaves to cherish her memory her children, Lyle Herter and Leila (Blaine) Schafer; grandchildren, Kimberly (Kerry) Widmer and Kallen Schafer. Evelyn was born on September 2, 1936 near Golden Prairie, SK. We would like to thank Laurie and all the nurses on 4W at the Medicine Hat Regional Hospital for the excellent care of our mom. At Evelyn's request a private graveside service will be held at Saamis Prairie View Cemetery. Memorial gifts in Evelyn's memory may be made to the A.J.'s Loan Cupboard, P.O. Box 45006, MacKenzie Drug Post Office, Medicine Hat, AB T1A 0B1 or the charity of one's choice.. Condolences may be sent through www.saamis.com or to condolences@saamis.com subject heading Evelyn Herter. Funeral arrangements are entrusted to